Újabb képet tett közzé a BBC, ezzel reklámozva a Doctor Who 2018. október hetedikei, vasárnapi visszatérését.
A második rész címét megerősítették, The Ghost Monument – A szellem szobor nevet kapta.
Vendégszerepet kapott Shaun Dooley, aki a The Streetben, a BBC drámasorozatában alakította Peter Harper karakterét, illetve Susan Lynch, aki Brit Független Filmdíjban (BIFA) részesült legjobb női mellékszereplő kategóriában a 2003-as, Az alkoholista c. filmben nyújtott alakításáért. Továbbá ide tartozik a veterán színész, Art Malik, aki főleg a The Jewel in the Crown, klasszikus angol sorozatban alakított Hari Kumar szerepe által vált ismertté.
Ők csatlakoznak a tizenharmadik Doctorhoz, Jodie Whittakerhez, Bradley Walsh, Mandip Gill és Tosin Cole mellett.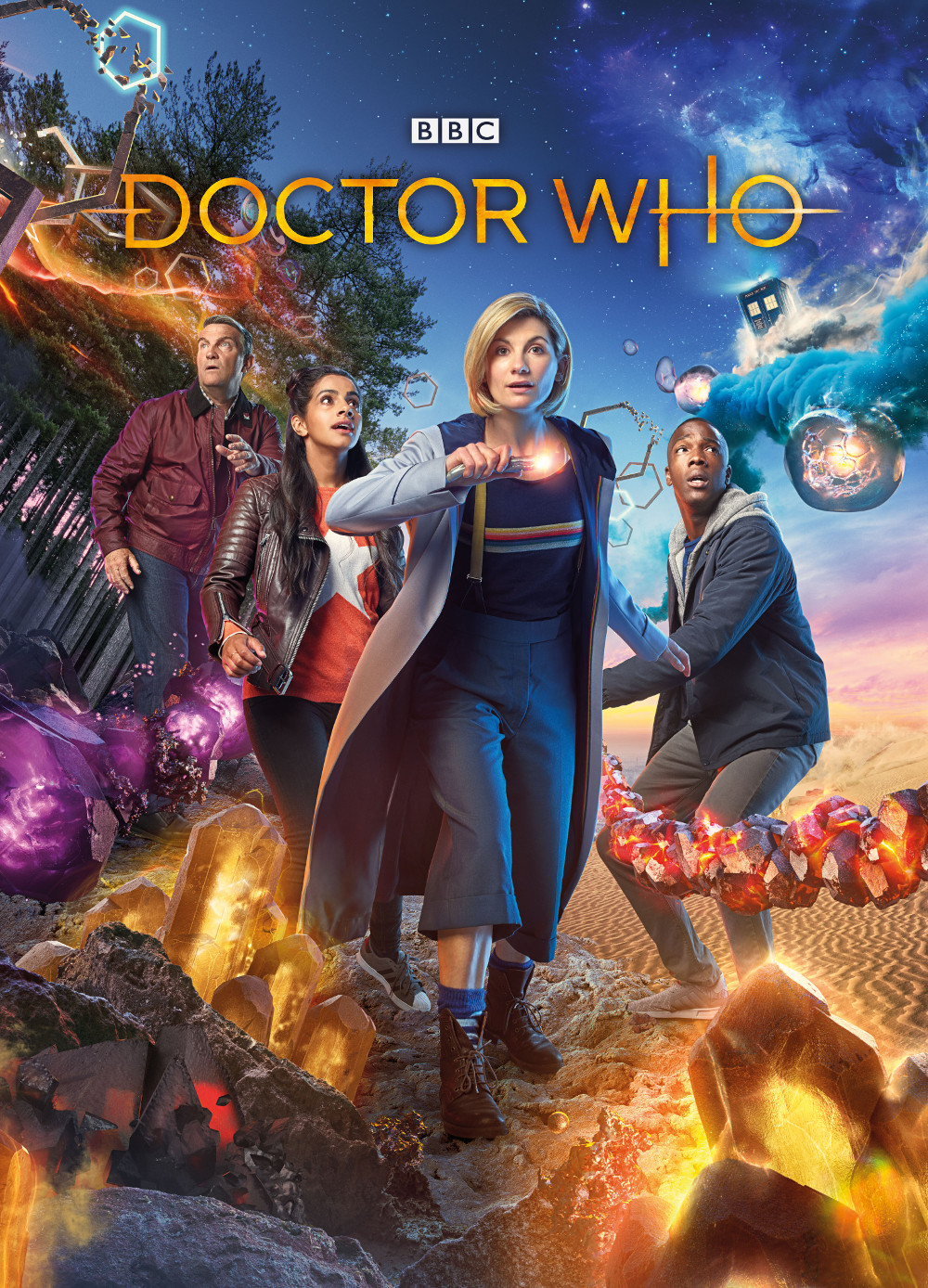 – Végre a Jodie Whittaker által alakított tizenharmadik Doctor hamarosan megérkezik a képernyőkre – nyilatkozta Chris Chibnall, a sorozat forgatókönyvírója – Elképesztően izgalmas belegondolni, hogy a következő hetekben és hónapokban olyan gyerekek csatlakoznak majd Jodie Doctorához, akik soha nem látták még eddig a sorozatot. Számukra örökké ő lesz a Doctor: az elsőt soha senki nem felejti el. Jodie mellett az egyedülálló Bradley Walsh vezetésével új, elbűvölő karakterek csoportja lopja be magát a nézők szívébe. Tehát elő a popcornnal és helyezzétek magatokat kényelembe a tizenharmadik Doctor és új legjobb barátai vasárnap esti, időn és teren keresztülhatoló kalandjaihoz. Az utazás hamarosan elkezdődik.
Első epizód – Az égből pottyant nő (The Woman Who Fell To Earth)

Sheffieldben nincsenek űrlények. A dél-yorkshire-i város lakói, Ryan Sinclair, Yasmin Khan és Graham O'Brien élete hamarosan megváltozik, ugyanis az éjszaka kellős közepén egy rejtélyes nő zuhant le égből, aki még a saját nevére sem emlékszik. Vajon elhihetik akárcsak egy szavát is?  Illetve képes lesz megfejteni, mi áll a városban történő furcsa események mögött?
Mellékszereplők Sharon D Clarke, Johnny Dixon és Samuel Oatley is. Írta Chris Chibnall, illetve rendezte Jamie Childs.
Második epizód – A szellem szobor (The Ghost Monument)

Vajon a Doctor és új barátai még mindig első találkozásuk hatása alatt állva elég ideig életben tudnak maradni az ellenséges földönkívüli környezetben, hogy megoldják a pusztítás rejtélyét? Illetve ki az az Angstorm és Epzo?
Mellékszereplők Shaun Dooley, Susan Lynch és Art Malik. Írta Chris Chibnall, rendezte Mark Tonderai.
Fordította: becksie – eredeti cikk (katt)
Oszd meg másokkal is!