Pár óra múlva időgép nélkül is egy másik évbe lépünk, ilyenkor van ez a földi szokás, amikor az emberek felelevenítik az idei év emlékezetes eseményeit. Éppen most értünk az új részekből a harmadik évad végére, ezért akinek van kedve tesztelheti mire emlékszik ezekből.

Válaszok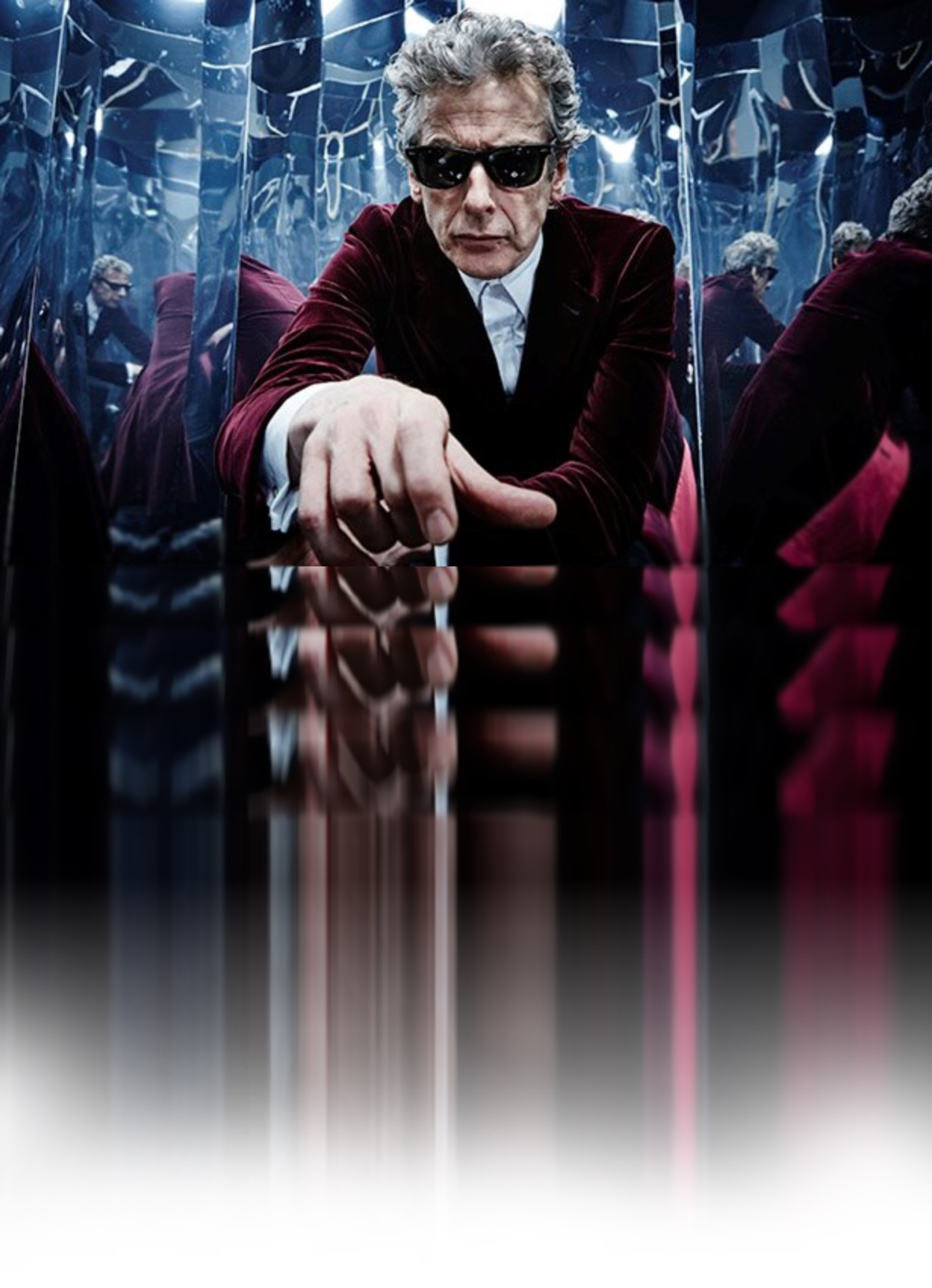 Hogyan utazol gyorsabban, mint a fény?
A helyes választ a School Reunion (Osztálytalálkozó) részből kapjuk meg egy átlagos fizika órán, ahol a Doctor a tanár, a tanulók pedig feltűnően okosak.
Elképzelhetetlen sebességgel az Űrgolyhók című filmben utaznak a nagyon gonosz Lord Helmet parancsára, akinek a fénysebesség lassúnak bizonyult. Vespa hercegnőt szeretné elrabolni, aki rabsága alatt szomorú dalt énekel. 🙂
A NASA-nál terveznek egy olyan űrhajót, amely görbületi hajtóművel képes lenne túlszárnyalni a fénysebességet. A hajó nevét a Star Trek IXS Enterpris-ról kapja majd, ha egyszer elkészül.
Hova bújsz el, ha a képernyőn megjelennek a Dalekok?
A "kanapé mögé" egy kifejezés a brit popkúltúrában, amit az elkövetkező félelmetes események felvezetésére használnak, és ami szorosan összefügg a Doctor Who sorozattal. Az 1970-es években kezdték használni, ezzel figyelmeztették a gyerekeket, hogy a műsorban előfordulhatnak félelmetes jelenetek.
Melyik anyagot használod ha rád támad egy Raxacoricofallapatorius?
A kalcium alapú élőlény ellensége az ecetsav, amitől szétpukkad ha ráöntik. Ezt láthatjuk is a World War Three  (A harmadik világháború) részben. Halálbüntetéskor híg ecetsavas oldatban, lassan főzik meg őket. Erről csak mesélnek a Boom Town (A nagy durranás) részben.
Mi Shakespeare elveszett művének címe?
A Love's Labor's Lost folytatása a Love's Labor's Won című mű, amiben a Carrioniták varázsigéket rejtettek el. Ezekkel a sorokkal világok közötti átjárót lehet megnyitni, ezért miután megsemmisült, Shakespeare nem írta újra. Mindezt a The Shakespeare Code (A Shakespeare kód) című részből tudhatjuk meg, de a Love's Labor's Won cím valóban létezett.
Merre van Gallifrey?
Már a hatodik Doctor is megemlíti, hogy Gallifrey a Kasterborous konstellációban található, és az új részekben is elmondja, ahogy a Voyage of the Damned (Az elkárhozottak utazása) címűben is. Bár a konstelláció inkább égitestek együttállását jelenti, mégis a sorozatban végig következetesen ezt a megnevezést használják.
A Dagobah rendszer a Star Wars, a Sayshell szektor az Asimov univerzumhoz tartozik.
Hogy folytatnád a számsorozatot: 7, 13, 19, 23?
Ez a boldog prímek számsorozata, amit a 42 (42 perc) című részben is kérdeznek az egyik ajtó kinyitásához. A Doctor csodálkozik, amiért nálunk nem tanítanak szórakoztató matematikát.
Ki alapította a Torchwood Intézetet?
A Tooth and Claw (Foggal-körömmel) részben Viktória királynő elsősorban azért alapította meg a torchwoodi birtokán az intézményt, hogy figyeljék mikor érkezik a Földre a Doctor, aki veszélyt jelent az emberekre, és felkészüljenek más idegen civilizációk érkezésére.
Mire gondolsz, ha egy vendég késik az esküvőről?
A Father's Day (Apák napja) részben épp egy esküvőre készülődnek az emberek, mikor Rose megakadályozva apja halálát paradoxont hoz létre. Emiatt megjelennek a kaszások, akik embereket ragadnak el, egyikük lesz közülük az a vendég, akit már hiába várnak a szertartásra.
A Vércsalád melyik tagja van bezárva minden tükörbe?
The Family of Blood (A Vércsalád) rész végén minden családtag megkapja a büntetését. Az apát törhetetlen vasra verik, az anyát egy összeomló galaxis eseményhorizontjára repítik, a fivér madárijesztő marad örökre.
Mi (lett volna) Dickens befejezetlen művének címe?
The Unquiet Dead (Testrablók) című rész végén Dickens elhatározza, hogy megírja az idegenekről szóló történetét. Valóban létezik egy befejezetlen Dickens mű The Mystery Of Edwin Drood címmel.
Minden szobor gyanús?
A Blink (Pislantás) című rész végén a figyelmeztető szöveg alatt különböző szobrok képeit mutatják, a későbbi epizódokból pedig kiderül, hogy a Síró Angyalok több felületen, különböző formájukban képesek támadni.
Melyik részben hangzik el először: "Allons-y Alonso"?
Már az Army of Ghosts (A szellemhadsereg) részben is mondja, hogy szeretné egyszer valakinek ezt mondani, amire lehetősége lesz a Voyage of the Damned (Az elkárhozottak utazása) részben.
Oszd meg másokkal is!