Az új sorozatról részenként
7.6 The Snowmen (A hóemberek)

Találkoztunk már Clara-val a hetedik epizód kezdetén (Asylum of the Daleks), mikor a Dalekok börtönbolygóján élt azt gondolva magáról, hogy sikerült elrejtőznie és elkerülni az átalakítást. A Doctor nem látta a lányt, a teljes nevét sem tudta, csak a hangját ismerhette, és úgy ért véget a rész, hogy Oswin Oswald meghalt, ahogy ebben a részben újra megteszi majd, karácsony este.
Mindig ugyan azzal a két szóval kezdődik
Clara Oswald, itt a viktoriánus időkben, néhanap mélyen dekoltált csaposlány, máskor nyakig gombolt nevelőnő, aki nem csak érdekes szavakat használ, de képes egyetlen szóval megválaszolni fontos kérdéseket. Ennek akkor veszi hasznát, mikor a Doctortól próbál segítséget kérni, akit csak a Vastra-féle szűrőn, az egyszó-teszten átjutva lehet elérni.
A karácsonyi epizód látványra mesebeli világához hozzá tartozik a felhők közé rejtett TARDIS, ahova hosszú csigalépcsők vezetnek, az alján lehúzható létrával, amit csak azok érhetnek el, akik tudják hol kell keresni annak első fokát. Szerencsére Clara elég kitartó ebben, ennek köszönhetően lassan a Doctor szívei is megnyílnak, helyet szorítva Pondék után egy új útitársnak.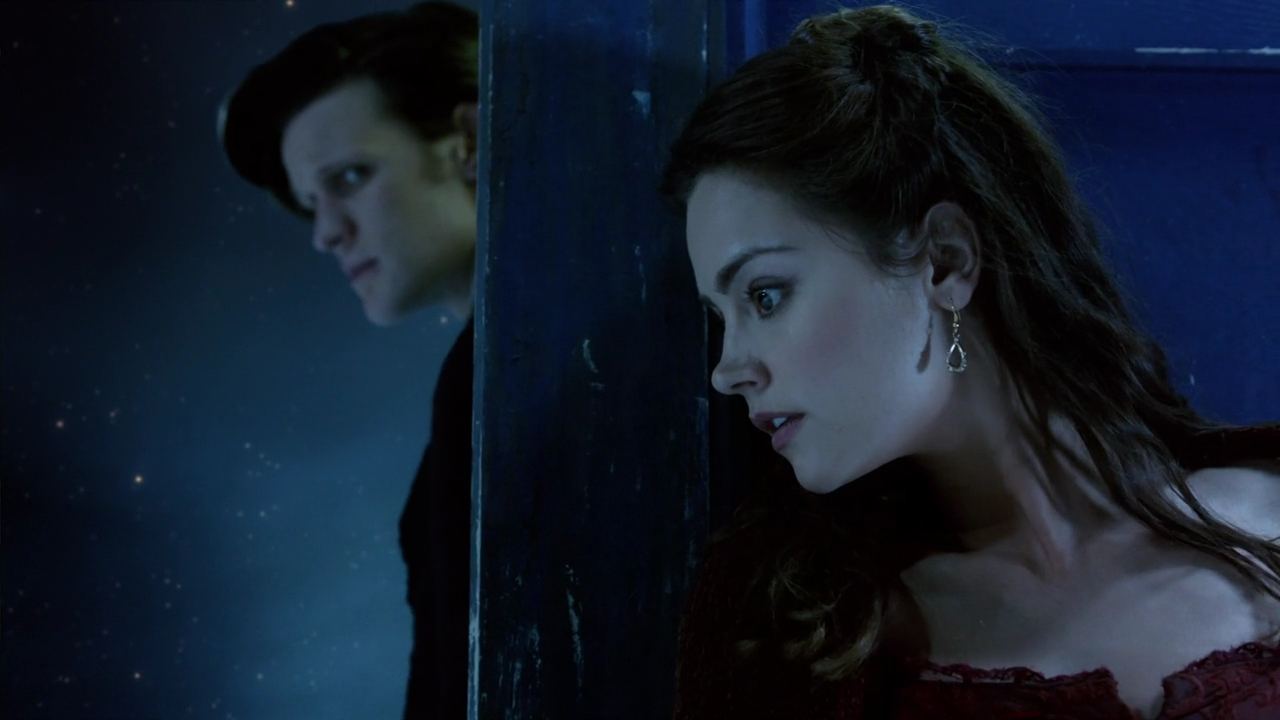 Hóemberek
Vastra és Jenny Flint – ahogy az előzményekből már kiderült – különös esetek után nyomoznak, ami jó alapként szolgál a Conan Doyle-féle művekhez, annyi változtatással, hogy nem egy intelligenst nőstény hüllő és annak majomősöktől származó felesége a főszereplői.
A nyomozópáros figyelmét a furcsán viselkedő hó kelti fel, ami nem a felhőkből hullik, és néha emberevő hóemberekké növik ki magukat. A gyanús esetek egy emberhez vezetnek, aki már egészen gyerekkorától kapcsolatban áll a hóval, és követi a tőlük kapott utasításokat.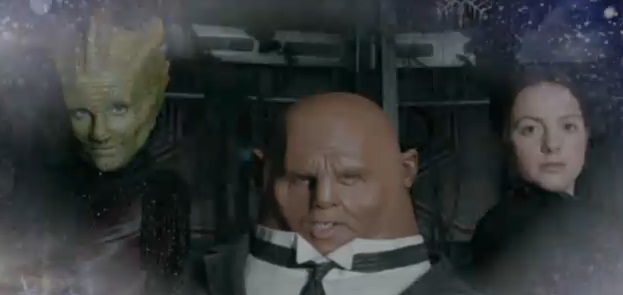 Most is a Doctorék segítségére van Strax, aki még mindig nehezen boldogul az emberi faj furcsaságaival, ilyen például a két nem, amiket nem igazán tud megkülönböztetni egymástól. A memóriakukaccal is meggyűlik a baja, amit arra használnak, hogy az érintésével emlékeket töröljenek ki, és amihez sajnos védőkesztyűt is elfelejt felvenni. Mindenesetre előszeretettel kezdeményezne háborút bármikor, éppen ezért a segítségnyújtás során nem felejti el felajánlani a gránátokkal való problémamegoldás lehetőségét.
A hóemberek azonban még nem a legveszélyesebb megtestesülései az ismeretlen létformának, mert a befagyott tó mélyén valami sokkal erősebbet növesztenek, amiből egy hadseregnyire valót akarnak létrehozni.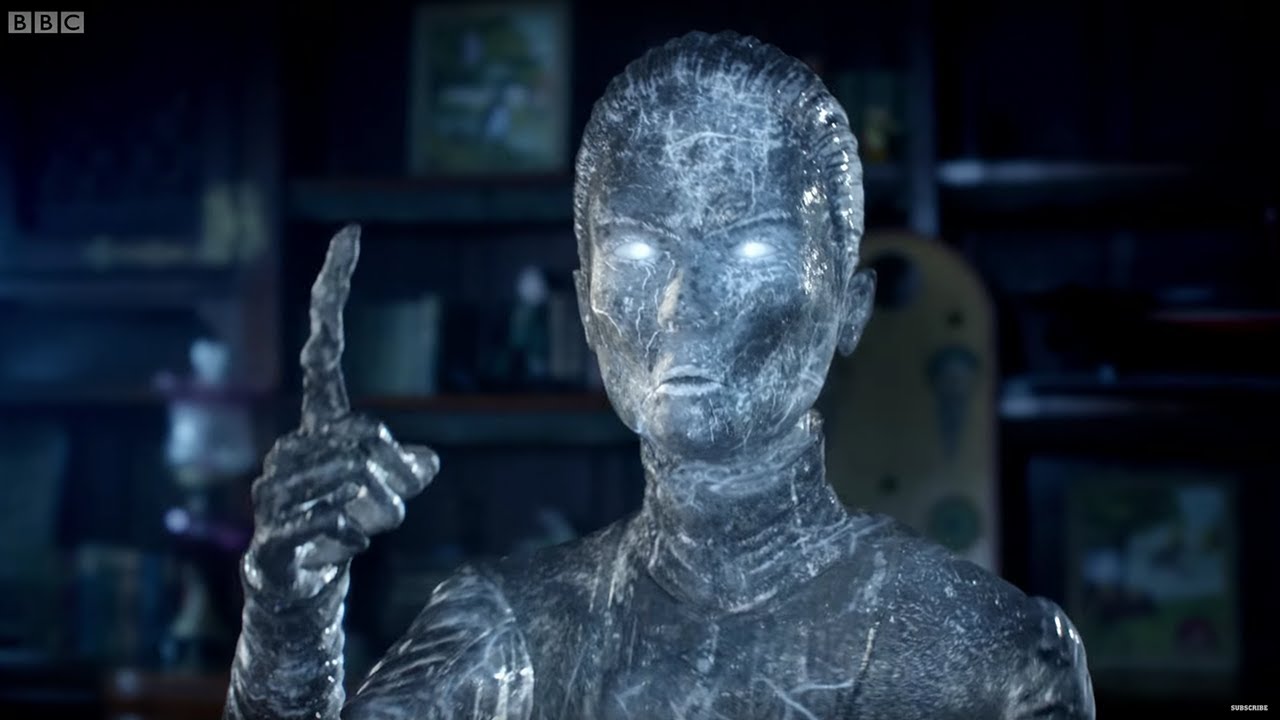 Great Intelligence – Nagy Intelligencia, Nagyhatalmú létforma
Visszatérő szereplője a sorozatnak, a klasszikus epizódokban is többször megjelenik, először egy szintén havas történetben a második orvos idején, a The Abominable Snowmen (A szörnyű havas emberek) című részben, most pedig az egész évadon átívelő események irányítójává válik. A Nagy Intelligencia egy testetlen létforma, aminek csak tudata és akarata van, ezért tervei megvalósításához testekre van szüksége, amit most hóból és jégből teremtene meg magának.
Simeon, az egykori kisfiú aki beszélni kezdett egy hóemberrel, saját legsötétebb gondolataiból teremtette meg azt a létformát, ami aztán őt irányította egész felnőtt életében. Miután a Doctor kitörölte minden felnőttkori emlékét, hogy ne legyen mit visszatükröznie a hókristályoknak, valójában csak helyet csinált a létformának, aki átvette az irányítást Simeon teste felett.
Az álom túléli álmodóját, és sosem halhat meg.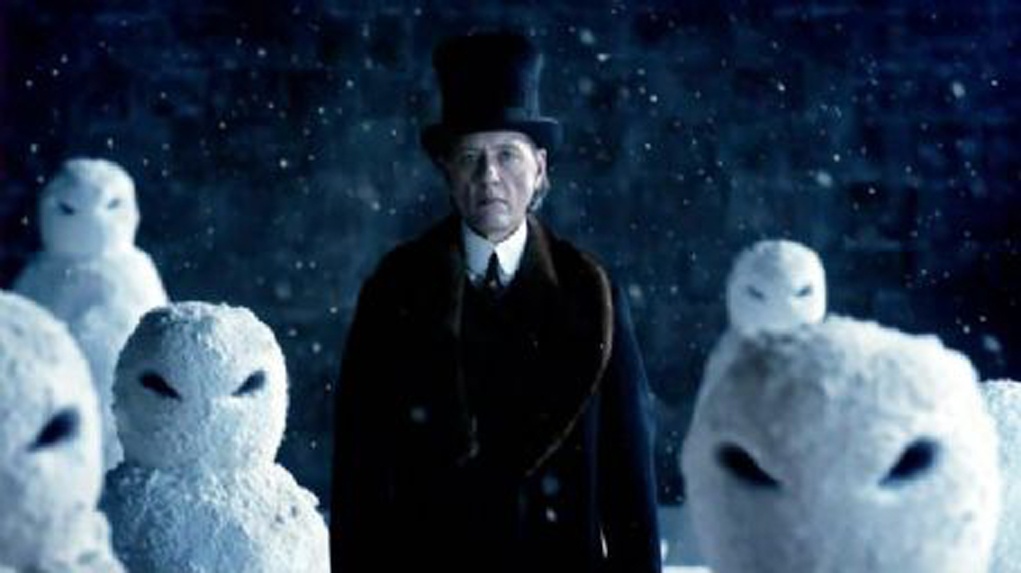 Who's That Girl? – Clara Oswin Oswald
Hiába a fejlett orvosi eszközök, a rettegő gyerekek könyörgése, és a karácsony este, ennek a történetnek úgy tűnik nem jut ki a boldog végből. Clara másodszor is meghal miután a Doctorral találkozik, és ezzel ismét megment mindenki mást az ellenségtől. A család sír, a hó visszatükrözi a könnyeket, és esni kezd a sós eső, ami elpusztítja a hóból és jégből életre keltett teremtményeket.
Fuss! Fuss, te okos fiú! És emlékezz!
Clara utolsó szavaiból kiderül, hogy ugyan az a szuflélány, aki a tudtán kívül Dalek volt, és segített mindenkit megmenteni a börtönbolygó lakóitól, a Doctor pedig elhatározza, hogy megkeresi ezt a lehetetlen  lányt, mert az egész téridő összes gyanús eseménye közül ő az egyetlen rejtély, amit érdemes megoldani.
Clara! Oswin! Oswald! Csak figyeld, ahogy futok!
De ez…
Hiszen ez…
Kívül kisebb!
Oszd meg másokkal is!