"A halál nagyhatalmú gonosz, és az istenek is így látják: hiszen ők nem halnak meg" – Arisztotelész Szapphó nyomán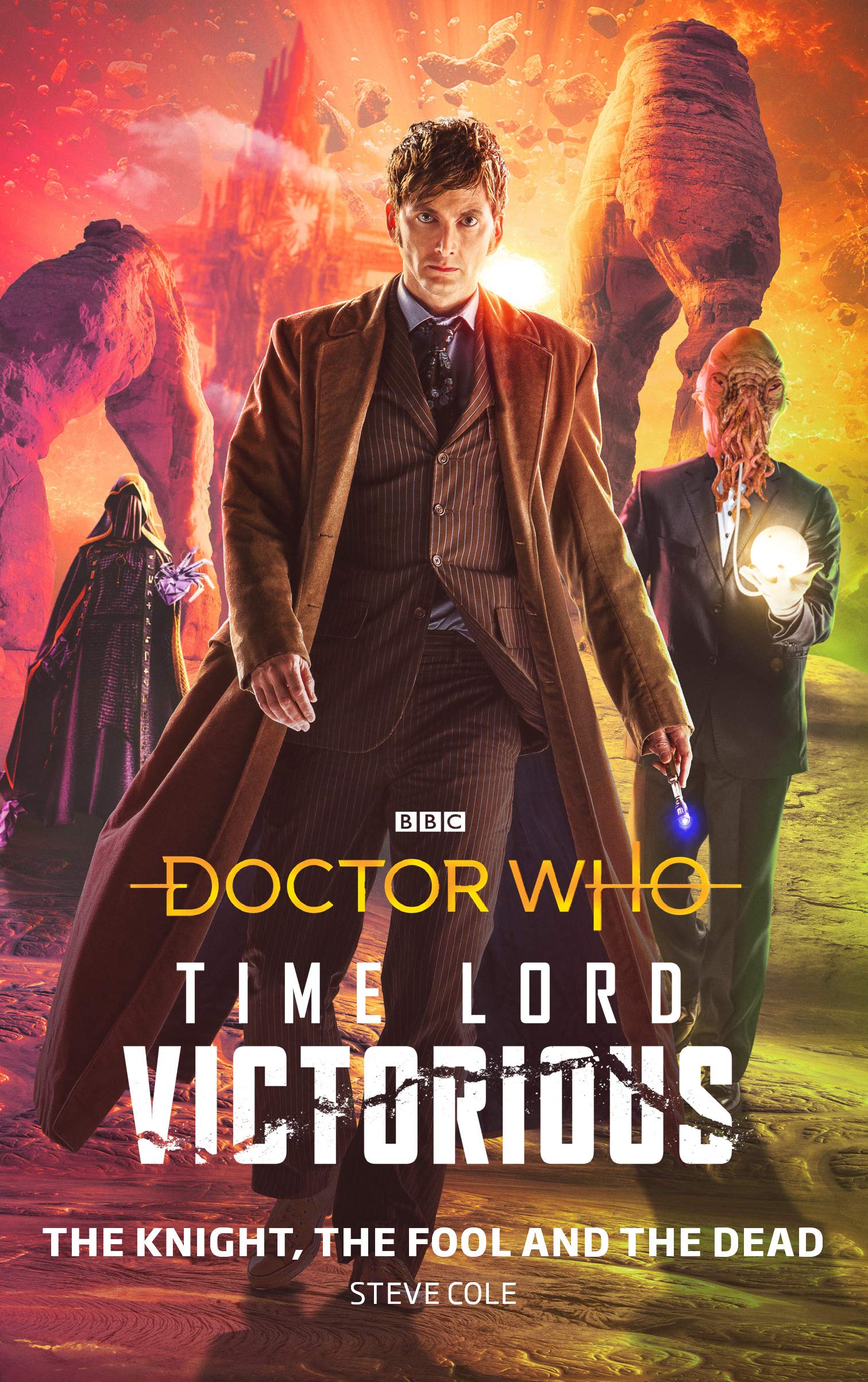 Hogyan lehet legyőzni a halált, és mi történik, ha legyőztük? Az első Time Lord Victorious regény a kérdés első felére próbál választ adni, illetve megmutatja, hogy a kérdés második fele fog valószínűleg a BBC ambiciózus multiplatform sorozatának középpontjában állni.
A BBC már áprilisban belengette, hogy egy különleges eseménnyel kívánja enyhíteni a sorozat rajongóinak "Doctor Who szomját". A Time Lord Victorious egy vadonatúj koncepció, mely egy epikus összefüggő történetet mond el sok szálon és médiumon keresztül: tartalmaz Big Finish hangjátékokat, könyveket, képregényeket, és egy animációs websorozatot. A producerek elmondása szerint bár természetesen a legteljesebb élményt akkor kapjuk, ha mindent elolvasunk, megnézünk, meghallgatunk, de ettől függetlenül a TLV úgy van megtervezve, hogy a különböző történetek önmagukban is megállják a helyüket. Például ha valaki csak a könyveket olvassa el, a hangjátékok nélkül is teljes kerek történetet kap.
Ahol minden elkezdődik…
Ezen nagyszabású terv egyik alappillére az október elején megjelent The Knight, The Fool, and The Dead. Az alábbiakban nagyobb spoilerek nélkül olvashattok a könyvről: igyekszem a főbb meglepetéseket nem lelőni, de a cselekmény pár részletébe muszáj belemennem.
A történet középpontjában a Doctor tizedik inkarnációja áll, aki közvetlenül a The Waters of Mars eseményei után, útitársak nélkül megérkezik a Sötét Időkbe. Ez az időszak bár sokszor említésre került a klasszikus és az új sorozatban (innen származik például a Racnoss faj is), de tényleges színhelyként még nem igazán jelent meg. Ebben a "mi univerzumunk előtti univerzumban" az életnek gyakorlatilag semmi sem szab akadályt: a halál ritka jelenség, a balesetektől eltekintve szinte mindenki örökké él.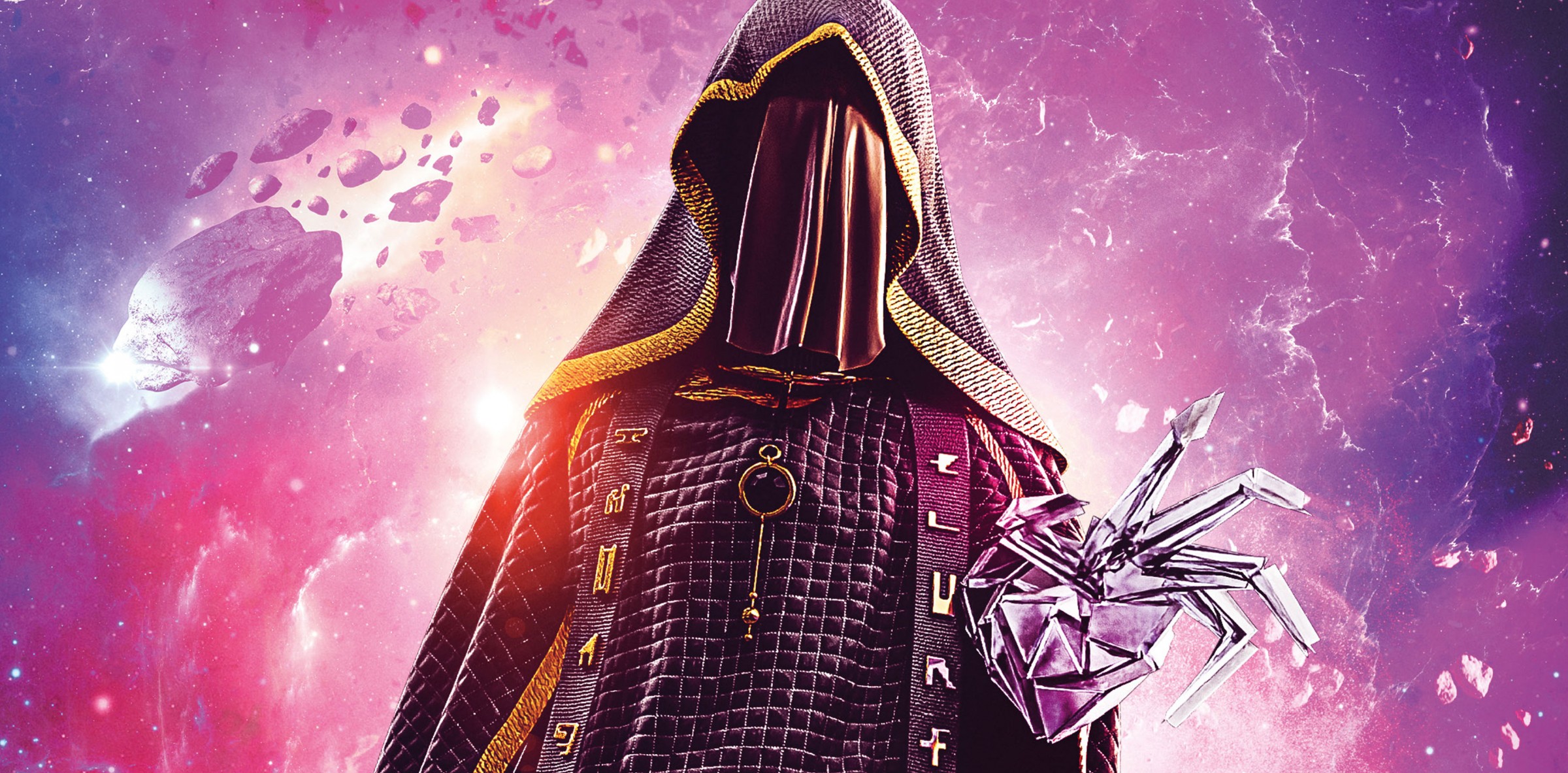 Ezt az idillinek tűnő állapotot teszi tönkre a Kotturuh megjelenése, akik egy vallásos szektára emlékeztető elszántsággal követik a "Nagy Tervet", sorban limitálva a különböző fajok élettartamát. (Ez sok faj esetében teljes népirtást jelent.) Az utóbbi idők egyik legérdekesebb új gonosztevőiről van szó, akik úgy tűnik kéjes örömet lelnek a munkájukban és megállíthatatlannak hiszik magukat. Talán ez is az oka, hogy a Doctor extra elszántsággal veszi fel a harcot ellenük, és nem áll meg egy pillanatra se, hogy tettei súlyát átgondolja. Az olvasó annál inkább: a fejezetek közé illesztet apró visszatekintések és az egyéb hivatkozások felidézik a sorozat számos olyan kulcsfontosságú pillanatát, ahol a Doctornak súlyos morális kérdéseket kellett eldöntenie.
A kalandban az egyik útitárs szerepet egy különös figura, Brian, az Ood tölti be, aki több szempontból is furcsa jelenség: egyrészt meglepő, hogy egy Ood megjelenjen a Sötét Időkben, másrészt nem sok bérgyilkos hivatást űző Ooddal találkoztunk a sorozatban. Furcsa foglalkozásából sejthető, hogy elég pszichotikus, de a könyvben több helyen is tanúbizonyságot ad kifinomult intelligenciájáról is. A karaktere rendkívül szórakoztató és érdekes, nyilvánvalóan a TLV egyéb történeteiben még többet meg fogunk tudni a háttérsztorijáról.
Összességében a könyv rendkívül szórakoztató és beváltja a hozzá fűzött reményeket. Viszonylag rövid (~175 oldal), és feszes prózájával rögtön berántja az olvasót a Time Lord Victorious világába. Ez a rövidség ugyanakkor negatívumként is felróható: a mellékszereplők a Doctoron és Brianen kívül nincsenek részletezve és némelyikük teljesen felejthető. Véleményem szerint egy pár extra oldal sokat segített volna ezen a problémán. A hangulat egy erős évadzáró duplarész első felére emlékeztet, és a végső cliffhanger miatt különösen nehéz kivárni a decemberben megjelenő folytatást, az All Flash is Grass-t.
8/10
Oszd meg másokkal is!