A Time Lord Victorious egy multi-platformos, ambíciózus történet több szálon elmesélve. Ezt lehet hangjáték, regény, képregény, animációs websorozat, bakelit lemez, színházi darab, játék és Escape room-ok formájában megismerni.
Az ún. Sötét Időkben játszódik, legalábbis részben. Ha az univerzum szemszögét nézzük, ez egy évmilliárdokkal ezelőtti időszak, nem sokkal az univerzum teremtése után. Ekkoriban csak a káosz uralkodott, teli mindenféle szörnyekkel és rejtélyes lényekkel, beleértve a korai Time Lordokat. Ekkor még nem is létezett maga a halál fogalma, mivel ez még nem fejlődött ki rendesen. Csakhogy a semmiből hirtelen előbukkant egy faj, a Kotturuh, akik elkezdték szétosztani a halált, mint egy pestist. Ők lesznek a mi főgonoszaink.
A résztvevők
A Nyolcadik, Kilencedik és Tizedik Doctor fog belekeveredni, ahogy ősi fajokkal találkoznak és továbbra is hűen megvédik az univerzumot ellenük. Többek között felbukkannak az eddig nem ismert Hondok, a Nagy Vámpírok és persze az elmaradhatatlan Dalekok. Akik furcsa módon nem tudnak az Időháborúról. Továbbá részt vesz az eseményekben Rose Tyler és egy különös Ood, akit megbíztak, hogy iktasson ki valakit, mivel ő egy bérgyilkos.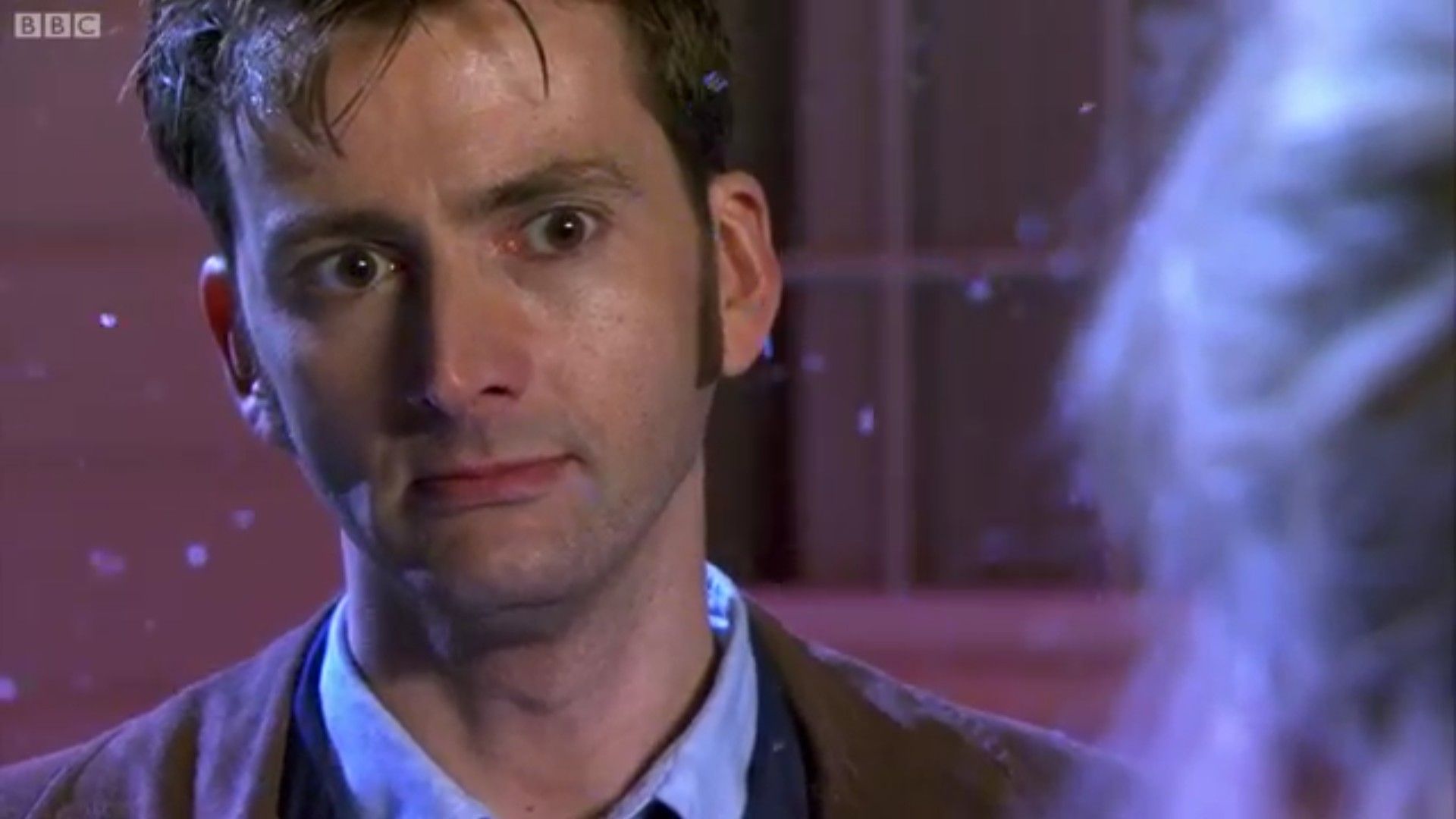 Honnan jött az ötlet?
Ezt jogosan lehetne kérdezni, hiszen ez egy olyan koncepció amit már a TV-sorozatban éppen hogy elkezdtek, de nem igazán folytathatták. Ugyanis ez a 2009-es The Waters of Mars c. epizódban felvetődött amikor a Doctor már jó ideje útitárs nélkül utazgatott, és emiatt arrogánsá vált. Úgy érezte, mivel ő az egyetlen élő Időlord, ezért maga az Idő csakis neki dolgozhat, a győzedelmes Időlordnak. Pedig, ahogy Donna is mondta egykor:
Kell néha valaki, aki megállítja. Aki a helyes útra tereli.
Ezt a sztoriszálat hivatott folytatni ez a nagy esemény.
Hogyan érdemes belevágni?
Először is a legfontosabb az, hogy médiumok szerint ajánlott haladni, mivel azok egy konkrét szálat és Doctort követnek. De persze ettől függetlenül a TLV úgy van megtervezve, hogy a különböző történetek önmagukban is megállják a helyüket.
A Doctorok útvonala
Ha a fent említett 10. Doctor fősztorija érdekel (ami egyben a TLV-nek is a fő történetszála), akkor leginkább a könyveket érdemes elkezdeni. Ezekből kettő lesz, és szinte minden szál a másodikra fut össze, mivel az egész eseménynek az lesz a nagy fináléja. Van egy képregény is, ami még jóval a regények előtt játszódik. Voltaképp csak a Dalekok szemszögéből vezeti fel a Sötét Idők-ből eredő problémákat, és azok hatásait az univerzumra.
Viszont, ha inkább a 8. Doctort akarnád követni, akkor ott vannak a Big Finish hangjátékok, amik egy trilógiát képeznek. Az első kettő rávezet a második regényre, és a végső darab levezeti a 8. Doctor utazását.
Illetve ott van még a 9. Doctor is, akinek sajnos nem sok tartalom jutott, mivel ekkor még nem szándékozott Christopher Eccleston visszatérni a szerephez. Az ő és Rose történetét egy képregény kezdi el, ami csakis a DW magazinokban érhető el három fejezetenként. De azt rebesgetik, ki fogják adni egy grafikus novellában is. Ez szépen rávezet a második regényre, ami lezárja ezt a Doctor szálat.
Kisebb meglepetésként kap a 4. Doctor is egy hangjátékot a Big Finishtől, de ő nem fog lényeges szerepet játszani ebben. Csupán lesz egy találkozása a Dalekokkal, akik túlélték a TLV eseményeit.
A Dalekek útvonala
Ők kivételt képeznek a fenti szabály alól, ugyanis számtalan médiumon átsiklanak. Épp ezért nehezebb őket követni. Azonban van egy ingyenesen elérhető tartalom a youtube-on, ami elkezdi az ő sztorijukat. Ez nem más mint az animációs websorozat, ami öt részes. Továbbá ízelítőnek sem utolsó.
Azt meg kell jegyezni, hogy van jó pár olyan tartalom, amik Magyarországról nem elérhetőek. Például a Londonban zajló Time Fracture nevű színházi darab, ami a Sötét Időkben keletkezett időszakadásról szól, és felelős a Doctorok bevonásáért is. Szintén ez a helyzet a menekülő szobákról, amik főleg Dalek témájúak.
Oszd meg másokkal is!