A régi sorozatról részenként
1.3 The Edge of Destruction (A megsemmisülés határán)
A Tardis hibája miatt hirtelen egy kisebb robbanás történik, mindenkit elkábítva a fedélzetén. Különös események láncolata veszi kezdetét, amelynek a forrása úgy tűnik a Tardis maga – valamire fel akarja hívni a figyelmét ez a különös gépezet.
Emiatt a robbanás miatt mindenki elveszti az eszméletét. Miután szép lassan egyenként felébrednek, néhányuk emlékezet kieséseket tapasztalnak, és különös fájdalmat éreznek a nyakuknál. A tárva nyitott Tardis ajtók láttán, Susan úgy véli, valami gonosz entitás hatolt be a hajóra, és azt uralma alá hajtotta. Ahogy közel is próbálnak menni az ajtókhoz, mindig becsukódnak minden ok nélkül. Próbálja is használni a konzolt Susan, de egyszer csak megüti az áram elkábítva őt. De ahogy Ian leteszi egy ágyra pihenni és magára hagyja, hirtelen feláll, és késsel a kezébe csak úgy bámul maga elé, mintha ez a bizonyos entitás megszállta volna. Szerencsére Ian elveszi tőle a kést, mielőtt kárt okozhatna másoknak vagy esetleg magának.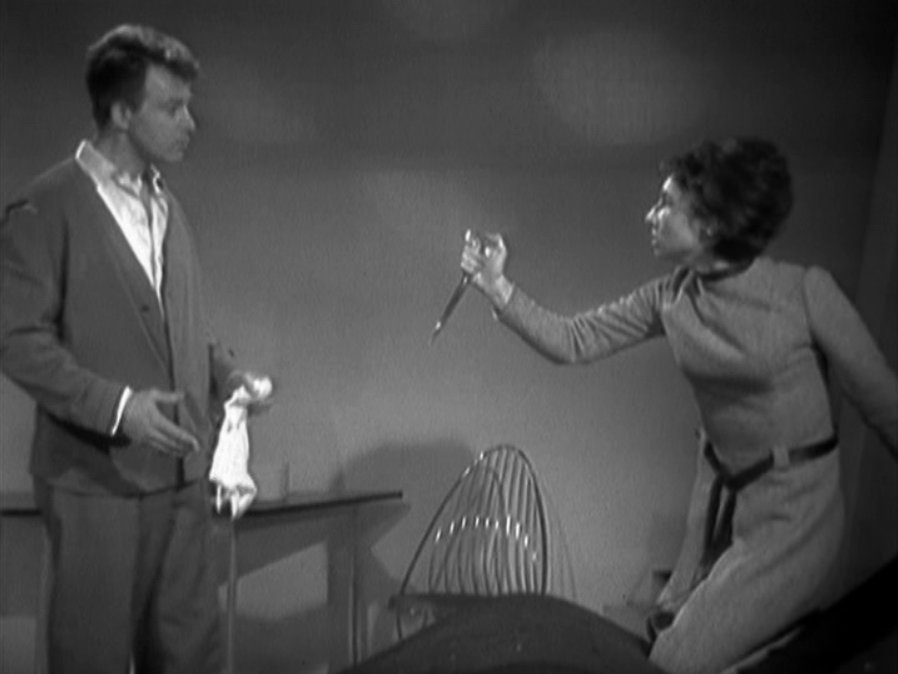 Közben a Doctor próbálja kideríteni, mi váltotta ki ezeket az eseményeket a Hiba Lokátor segítségével, de a Tardis szerint nincs semmi probléma a fedélzeten. Ezért hát elkezd a szkennerrel matatni valamit, mivel lehetséges, hogy akkor kint lehet valami hiba. De a Tardis csak korábbi kalandok archivumát hajlandó mutatni rajta. Végezetül meg hirtelen egy villanás történik, és elsötétül a kép.
Kiélezett hangulat
Így hát nem maradt más hátra, mint a két útitárs: Ian és Barbara. El is kezdi vádolni őket a Doctor azzal, hogy ők próbálják irányítás alá hajtani az hajót, hogy aztán szépen hazajussanak vele Londonba. Azzal érvel a Doctor, hogy ők valójában nem érzik rosszul magukat, és nincs az a fájdalom a nyakukon. De Barbara dühösen visszavág, hogy ők voltak azok, akik Skarón az életüket kockáztatva megmentették őt a Dalekoktól, és ők hozták ki a Koponyák Barlangjából. Amiben természetesen igaza is van! De a beszéde véget ér, mikor a csapat szeme láttára elolvad a katedrális óra számlapja, egy látvány, ami elborzasztja Barbarát.
Az utazók karóráival is ez történik. Vajon mégis mi folyik itt egyáltalán?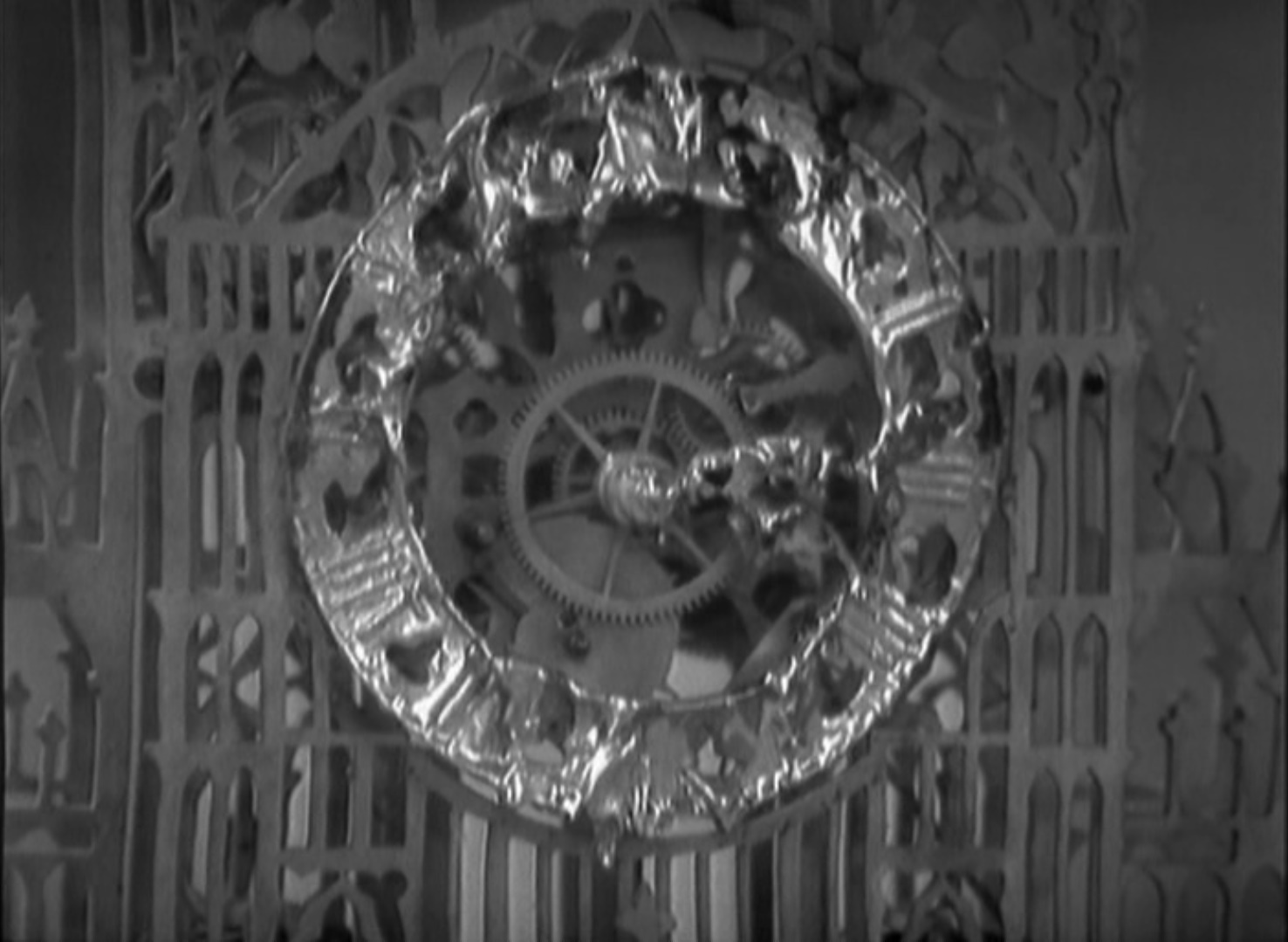 A TARDIS figyelmeztetése
Még az összes lámpa is kiég a Hiba Lokátornál, ami elvben azt jelentené, hogy a Tardis teljes szerkezete életveszélybe került. Nem sokkal utána még rázkódni is elkezd a hajó, mindenkit ide-oda repítve. A Doctor látja, hogy az áramforrása is ki akar szabadulni a konzol mögül, emiatt percekre vannak a teljes megsemmisüléstől!
Csakhogy Barbara kikövetkezteti magában, hogy mindez csak egy figyelmeztetés a Tardis részéről, hogy valami nagyon nem stimmel itt, hiszen ez nemcsak egy gép, hanem egy élő szervezet.
Később a Doctornak sikerül rájönnie, hogy voltaképp hol vannak, és a Tardis egész végig visszautazott az időben a naprendszerünk születési folyamatán keresztül. Így sikerül neki nyomonkövetnie a hibát, hiszen ő tudja, hogy miután elhagyták Skarót, a Doctor benyomta a Gyors-Visszatérő kapcsolót, ami képes az előző állomásra visszavinni a Tardist. Csakhogy a benne lévő zsineg véletlenül elszakadt, emiatt folyton be volt nyomva a gomb, és emiatt a Tardis azóta egész végig a naprendszer kataklizmája felé halad. Olyan ez, mint amikor az ember folyton nyomva tartaná a gombot a zseblámpáján, és így az nem akar elaludni.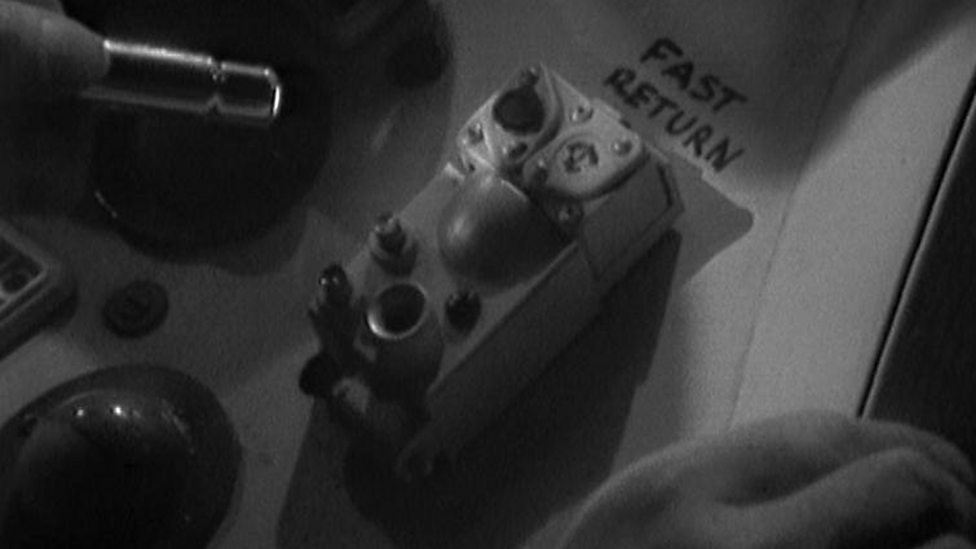 Végezetül a Doctornak sikerül még időben megjavítani a kapcsolót, és így megmenekültek a Tardis figyelmeztetéseinek köszönhetőnek.
Ez volt az első alkalom, amikor rávilágított a sorozat arra, hogy a Tardis valójában egy érző, gondolkodni képes lény.
Oszd meg másokkal is!