Vagyis Easter Eggs. Olyan szándékosan elhelyezett apróságok, amik utalást tesznek más filmekre vagy sorozatokra, esetleg korábbi történésekre, de gyakran alig fél pillanatra láthatóak. A kilencedik évad pedig rogyásig volt pakolva ilyenekkel. Lássunk néhányat:
Az első és legszembetűnőbb az Under The Lake epizódban volt. Igazából az egész epizód helyszíne egy nagy Star Trek utalás volt.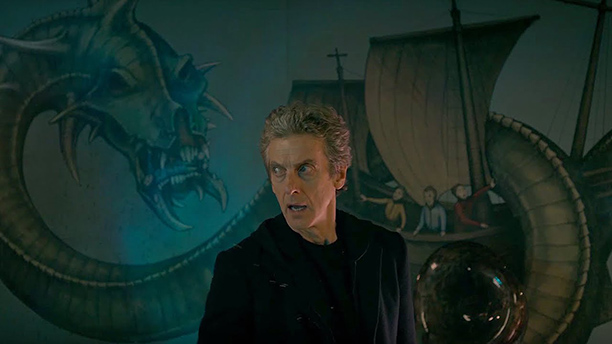 Kezdve a folyosók kialakításával, az űrkompra emlékeztető hajóval, folytatván a festménnyel a falon, a zsilip számával bezárólag.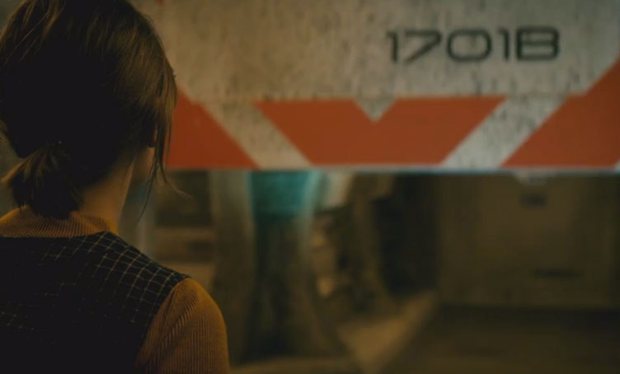 Ezen epizódban ugyanakkor feltűnt egy apróság ami minden jóérzésű Whoviannál kivágta a biztosítékot. Nem csupán az érthetetlen kártyázás miatt, pár ezer év alatt az emberek között nem kellenének neki ilyen kis névjegykártyák, hanem az egyik ilyen lapocska tartalma miatt is.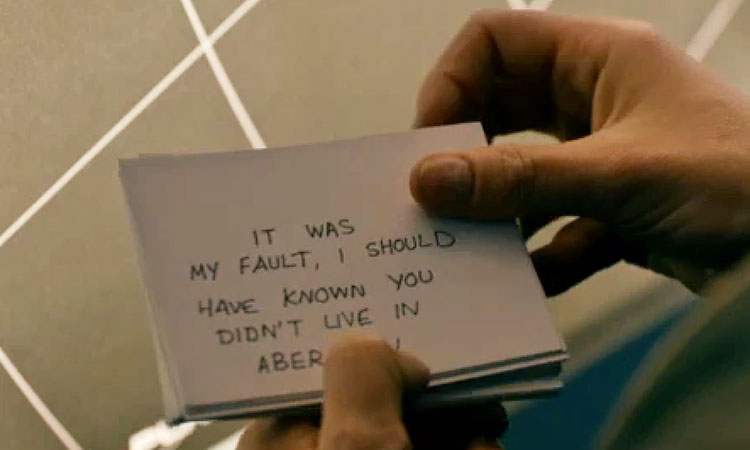 Azoknak kik nem tudnák miért szívbemarkoló ez a névjegykártya, Amikor Tom Bakert letette Sarah Jane Smitht a házuk előtt, végső búcsút véve egymástól a legendás páros. Szokás szerint vacakolt a Tardis, így South Croydon helyett  Aberdeenben vettünk végső búcsút Sarah Jane Smithől. Később Tennant idejében ezt a sérelmet szóvá is tette a riporter hölgy, ám a Doctor nem jutott el a bocsánatkérésig, és már meg sem teheti Elisabeth Sladen 2011-ben bekövetkezett elhalálozása miatt.
A következő utalást a Before The Flood epizódban találni.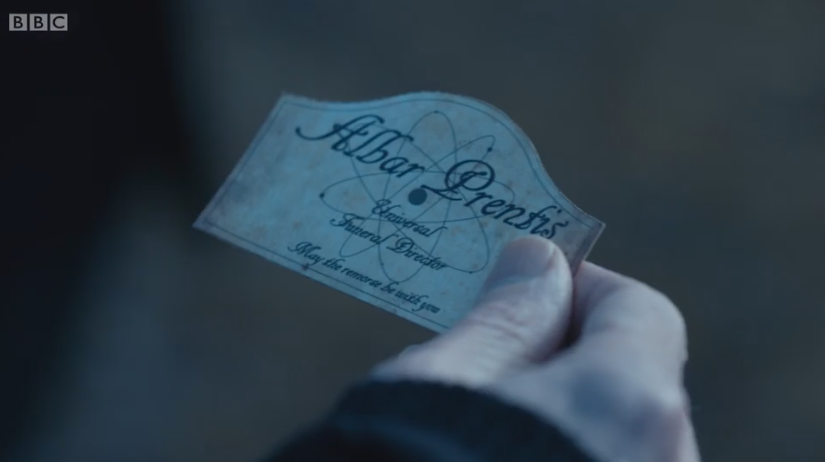 A legalsó szöveg: May the remorse be with you (a bűntudat legyen veled). Ez az alsó sor kísértetiesen hasonlít a messzi messzi galaxis jellegzetes köszönésére, a May the force be with you-ra (az erő legyen veled). Azért ennek utánaolvastam, és tényleg Csillagok Háborúja utalásnak szánták.
Egy kis önreflexív utalást is kapunk. Clara említette, hogy a Doctor szétbuherálta a Tardis rádióját, hogy készítsen egy mechanikus mókust. A mókuska pedig tiszteletét is tette később.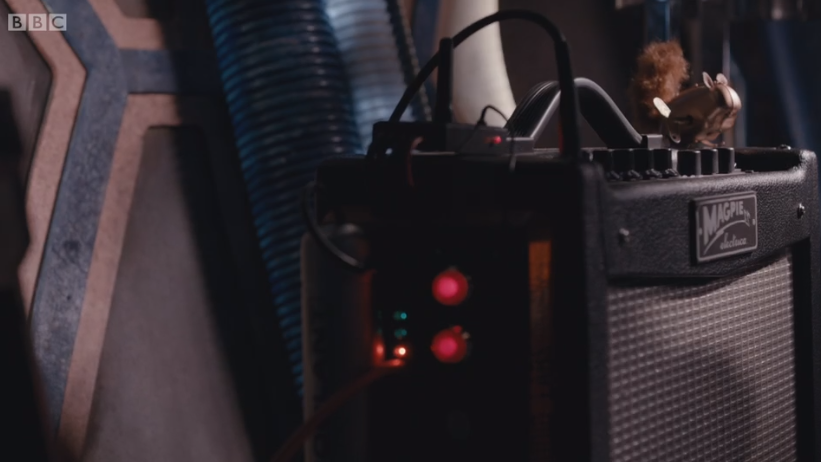 Ez inkább csak egy poén, de Me találkozott Jack Harknessel. Emlékeztek a komornyikra, aki vak volt, és Me házában szolgált? Nos, ő ugyan az a Struan Rodger, aki eredetileg Boe arcának a szinkron hangja volt, vagyis ha utána gondolunk…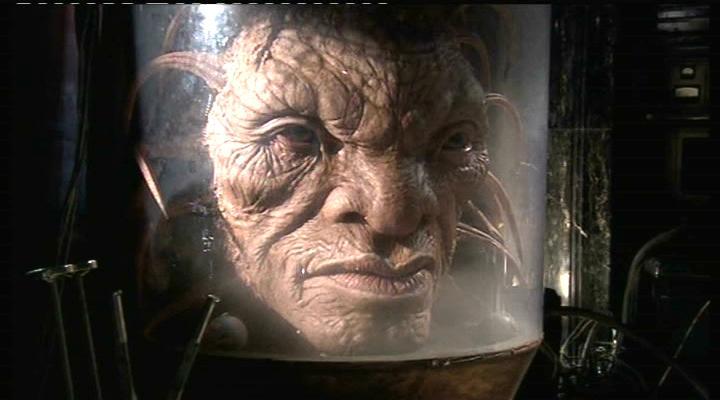 A The Zygon Invasionban, valószínűleg kiszúrtátok ti is a Unit házban a falon lévő képet William Hartnellről, ha mégsem, akkor most ha utána gondoltok, abban a részben csak csak láttunk öt Doctort is.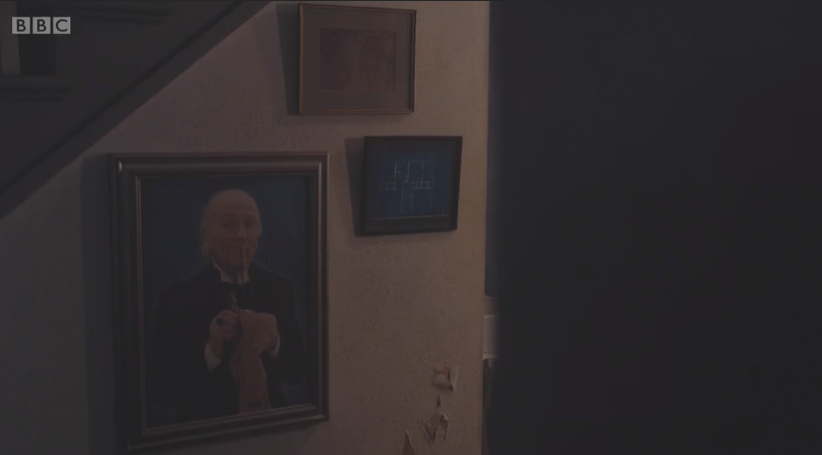 Ha ezen is túltettük magunkat, akkor nézzük meg, ki volt még az, aki híresen Angol, mindig jól öltözött, és közel hasonló ideje él a köztudatban mint a Doctor? Így van, James Bond. Bevallom, iszonyatosan bírom a régi Bond filmeket, és bár nem a legjobb filmje a Kém aki szeretett engem, de van benne egy síelős üldözős jelenet, aminek a végén Bond ejtőernyőt kell hogy nyisson, ami a Union Jack mintáját ábrázolja. Ugyan ilyen ejtőernyővel ugrott ki a Unit repülőből a Doctor is.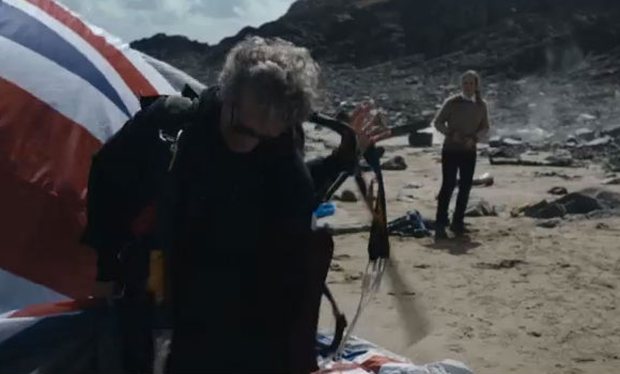 Volt némi Torchwood utalás is. Az idegenek utcájában ugyan azzal a Compound B67-es tablettával törölték Rigsy emlékeit, mint amivel a Torchwood műveletek után terelték vissza az embereket a normális életükbe Harknessék.
A következőt, na azt tényleg nehéz megfejteni: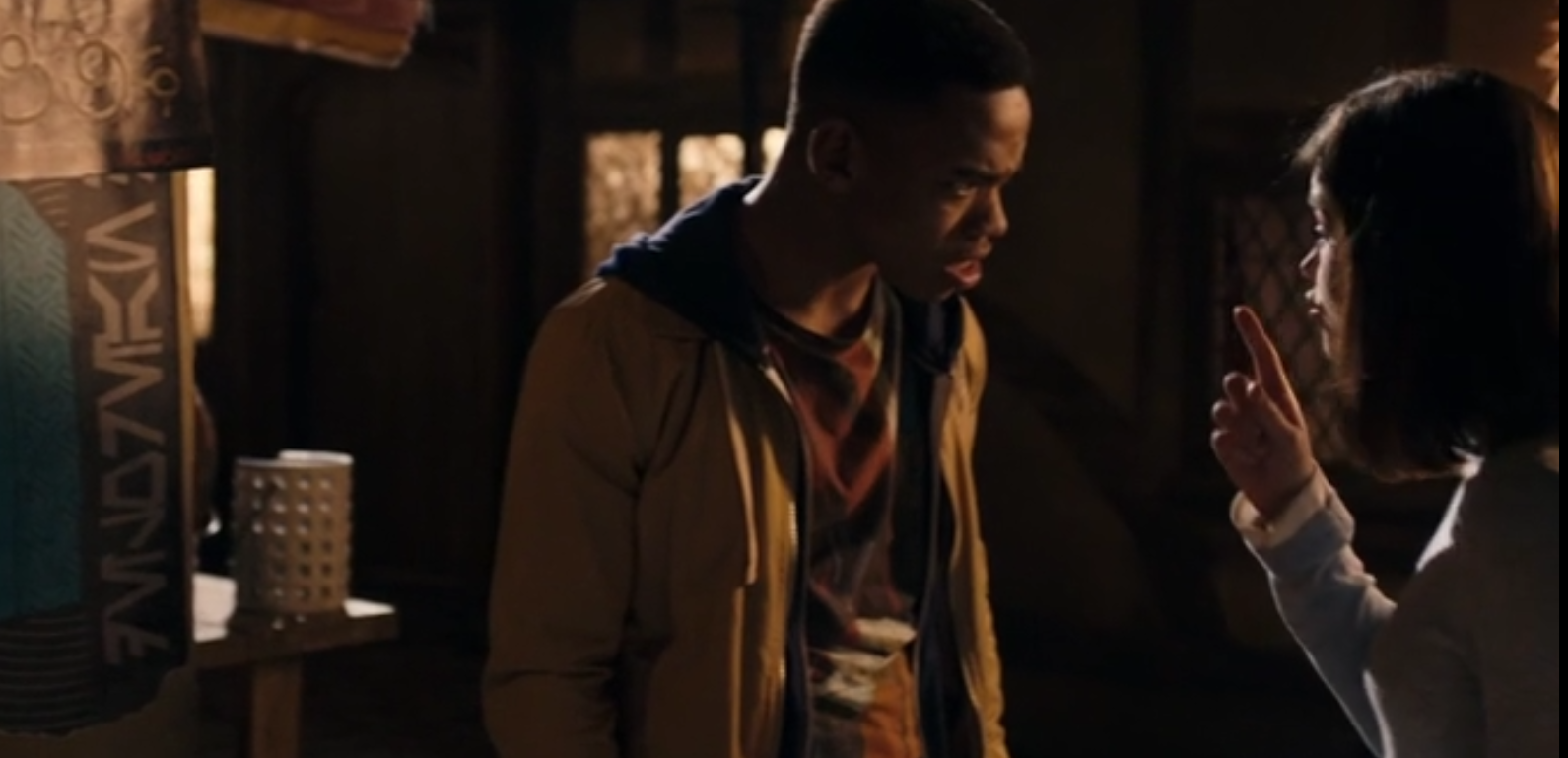 A falon látható írás szintén a titkos utcán, Aurebesh ABC-vel van írva, a Star Warsból. Ha visszafordítjuk a szöveget latin ABC-re, akkor ezt a szót kapjuk: Delorean. Jelzem, ebben az évben ez a szó folyt a csapból is, akit mégis elkerült, azok nézzék meg a Vissza a jövőbe trilógiát. Nem fognak csalódni.
A következő easter egg a falra van írva, de nem egyszerű kibogarászni, mi is van ott.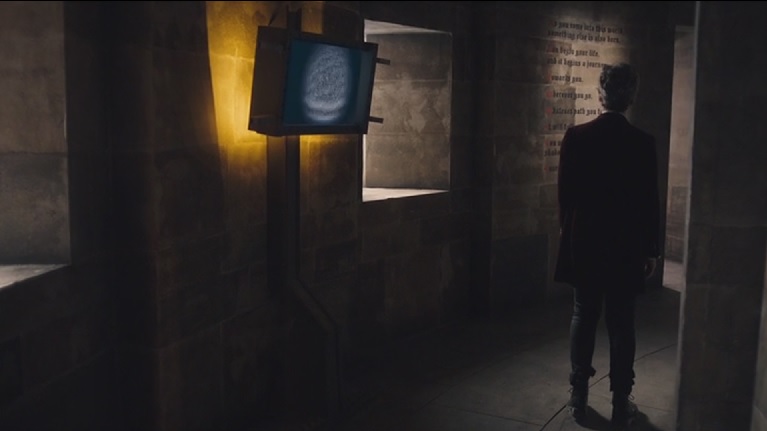 "As you come into this world, something else is also born. You begin your lifeand it begins a journey. Towards you. Wherever you go. Whatever path you take. It will follow. You will notice a second shadow next to yours. Your life will then be over." – pontosan ezzel a monológgal kezdődik az epizód, azért tűnhet ennyire ismerősnek.
S most jöjjön a napi nohát: Az első epizódban Missy és Clara beszélgettek egy csésze tea mellett.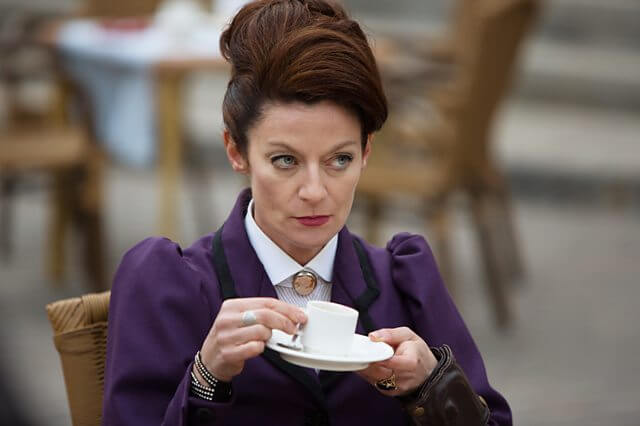 "Mindig is az volt. A kolostorháborúk óta, az éjszaka óta, amikor ellopta a holdat és az elnök feleségét, kislánykora óta. Ebből az egyik hazugság volt. Kitalálod, melyik?"
Az évadzáróban pedig a Doctor és Clara között ez a párbeszéd hangzott el:
"-A legutolsó, amit tudok róla, hogy ellopta a holdat és az elnök feleségét. És…
– És szép volt az elnök felesége?
– Nos, az csak a shaboganok által terjesztett hazugság volt. Az elnök lánya volt, és nem loptam el a holdat, csak elvesztettem…"
Na ki volt a rossz kislány?
Oszd meg másokkal is!