Hogyan adhatunk egy Idő Lordnak életfogytiglani büntetést?
Jodie Whittaker nemrégiben arra utalt, hogy egy elég érdekes kérdés kerülhet megoldásra a Doctor regenerációját illetően, a közelgő ünnepi különkiadásban.
Maga a különkiadás az ünnepi időszak alatt fog megérkezni, és a 12. évad végétől veszi fel az események fonalát, amikor a Doctor éppen bezárva találja magát egy idegen börtönben.
Mivel életfogytiglani büntetést kapott, számos rajongóban érthetően felmerült, hogy ez mégis miként működhetne egy többszörös regenerálódásra képes Idő Lordnál. A New York-i Comic-con paneljén ezt a kérdést Jodienak is feltették, aki rejtélyesen elhintette, hogy a válaszokra fény derülhet a várva várt epizódban. Állítása szerint:
"Talán megtudjuk… vagy nem."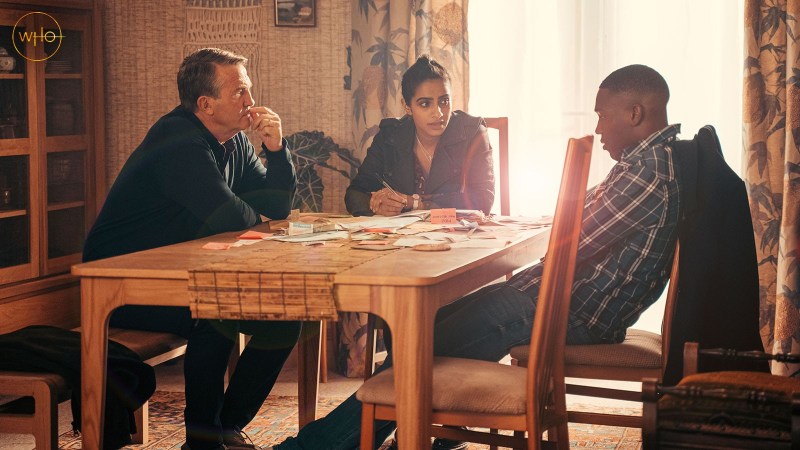 A 'Revolution of the Daleks' című epizódban a TARDIS csapat elég nehéz szituációba kerül, mivel fogalmuk sincs a Doctor hollétéről, és emiatt úgy érezhetik, hogy a Doctor hátrahagyta őket a Földön.
Mandip Gill elmagyarázta:
"Nem tudjuk, hogy hol van a Doctor, mint ahogy azt se, hogy tényleg itt ragadtunk-e Sheffield-ben, és a Doctorral való utazásainknak vége van-e. Szóval én Yaz nevében mondhatom, elég nehezen bírja ezt a helyzetet.
Nem tudott elbúcsúzni a Doctortól rendesen, és nem biztos benne, hogy bármikor is látni fogja a Doctort a jövőben. Lehet, hogy a Tardisban se fog több időt tölteni."
Ekkor fog a banda belebotlani a Dalekek egy cselszövésbe, és szembe találják magukat a Doctor legfélelmetesebb ellenségeivel, de barátjuk szakértelme és segítsége nélkül.
Az ünnepi különkiadásnak még nincs bejelentett megjelenési dátuma. Az utóbbi években általában ezeket karácsonykor adták le, de ezt a sémát megtörte a tavalyi újévi különkiadás.
Ez a cikk egy fordítás: https://www.radiotimes.com/news/tv/2020-10-09/doctor-who-christmas-special-jodie-whittaker-regeneration/
Oszd meg másokkal is!