Új képeket és elejtett mondatokat kaptunk Jodietól, amik arra utalnak, hogy a Revolution of the Daleks egy jóval későbbi időpillanatban játszódhat, mint azt eredetileg gondoltuk.
A 12. évad egy elég jelentős "cliffhangerrel" (függőben hagyott cselekmény) ért véget. Jodie Doctorát letartóztatta a judooni rendőrség, és bebörtönözte egy maximum biztonsági fokozatú, mélyűri intézménybe, miközben Yazt, Grahamot és Ryant visszaküldték a Földre.
Eredetileg nem nagyon aggódtunk, hisz sokan úgy gondoltuk, a Doctor könnyedén kitör a börtönből – de a legújabb képek, amiket kaptunk, más képet festenek, ezek szerint a 13. Doctor jelentős időt eltölt bezárva.
De mégis mennyi a jelentős, és mennyi ebből a 12. évadzáró és a 2020-as különkiadás között eltelt idő? Maga Jodie nyilatkozta, hogy ez elég hosszú:
A Doctor börtönbe került, és a közzétett kép alapján látható, hogy ez nem jelentéktelen ideig van ott.
Ez egy utalás az első képre, amit kaptunk, amiben a Doctor rongyos és tisztátlan, és egy egyszínű, börtönbeillő kezeslábasban van – miközben a falon méri az eltelt időt a szokásos jelöléssel.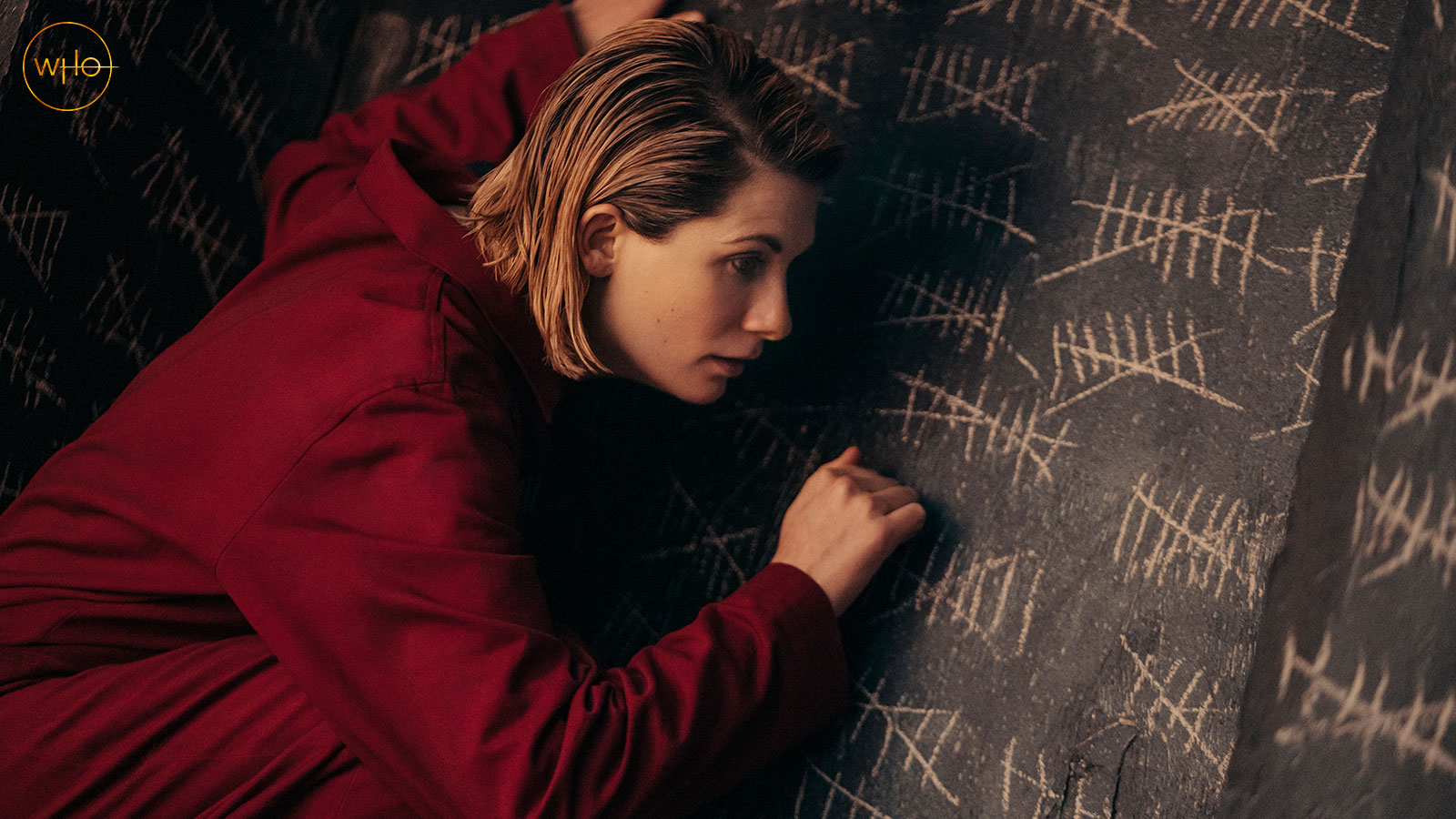 Hozzávetőlegesen legalább 30-40 darab 10-es csoportba rakott jelzés látható a falon, és Jodie ki is takar még jópárat, ráadásul egyáltalán nem látjuk be a teljes szobát. Mit jelenthetnek ezek? Napokat? Abban az esetben ez nem túl hosszú idő egy Time Lordnak. Hónapokat? Akkor pedig furcsa lenne a 10-es csoportosítás. Vagy inkább évekről lenne szó?
Lehetséges, láttunk már más inkarnációkat rengeteg ideig élni anélkül, hogy bármilyen öregedés jel kiütött volna rajtuk – pl. Matt Smith Doctora 200 évet is öregedett egy ponton a sorozatban – tehát ez nem zárja ki, hogy akár évtizedeket is bezárva töltsön el Jodie Doctora. Ezen kívül figyeljünk fel a Judoonok megfogalmazására az ítélettel kapcsolatban: "teljes életre kiterjedő börtön" ("whole of life imprisonment"), és nem "életfogytiglani börtön" ("life sentence").
Talán kiderül, mit jelent… talán nem.
Mondta Jodie azzal kapcsolatban, mit is jelent egy ilyen egy hosszú időt megélt Idő Lord számára.
A RadioTimes szerint legalább az egész mostani inkarnációnyi börtönt értenek a Judoonok az ítélet alatt, ami akár évszázadokig is eltarthat (ld. Matt Smith Doctora kb. 1100 évet élet – olvasd el a cikkünket erről, katt). Vagy akár ténylegesen örökre ott tarthatják, függetlenül a regenerációktól.
Természetesen mindez nem fog magában az epizódban megtörténni, elég unalmas lenne végignézni egy évezredet, ahogy a Doctor a cellájába van zárva – de összességében úgy tűnik, egyáltalán nem kizárható, hogy a Doctor éveket, évtizedeket tölt ott, és nem napokat.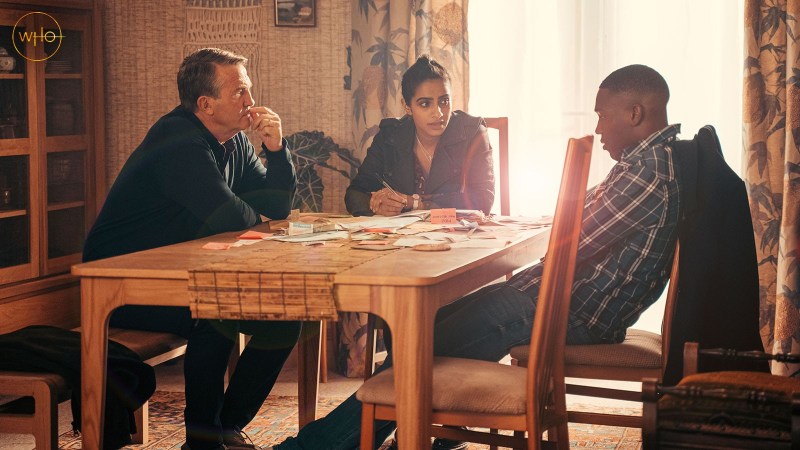 De mi a helyzet az útitársakkal eközben a Földön? Nekik nem jutott ilyen hosszú élet, és nem valószínű, hogy éveket, évtizedeket öregednének a karakterek a különkiadásig, illetve a Doctor visszatértéig. Természetesen erre könnyű a megoldás: időutazás. Ha a Doctor megszökik, és sikerül a TARDISt visszaszereznie, bármikor visszaugorgat az időben, mintha nem is töltött volna el egy évszázadot egy börtönben.
Persze, ha a Doctor csak térben utazik majd és nem időben (amúgy sem tudjuk, mi történt a TARDISsal pontosan), egyáltalán nem kizárható, hogy néhány évet magukban töltenek el az útitársak, így ugorva egy keveset az időben az évadzáró és a különkiadás között.
Bármi is legyen a végső megfejtés, egy dolog bizos: ahogy mi is jelenleg a valós életben, a Doctor is elég jelentős ideig elkülönülve létezik. Drukkoljunk, hogy meg tud szökni, és el tudja rendezni a Dalek-ügyet.
Ez a cikk egy fordítás. Eredeti: https://www.radiotimes.com/news/tv/2020-10-12/doctor-who-revolution-of-the-daleks-how-long-in-prison/
Oszd meg másokkal is!