Az új Doctor Who sorozatról részenként
4.0 Voyage of the Damned (Az elkárhozottak utazása)
London város, Júkéj országban található, ahol a jó Vencel király uralkodik. Az emberek egy istent imádnak, kinek a neve Mikulás. Rémséges karmai vannak… és a felesége neve Mária. Minden karácsony este, a Júkéjben élő emberek megtámadják Pulykaországot, aztán megeszik a pulykaembereket karácsonyi ebédre.
– Mr. Cooper, a hajó történésze –

A hatalmas luxushajó, a Sto bolygóról indult útnak nagyon gazdag vendégeivel, hogy olyan primitív kultúrákat tanulmányozzon, mint amilyen a Föld bolygón is található, ahol éppen karácsonyra készülődnek az emberek. A hajó nevét, a Földön igen híres utasszállítóról, a Titanic-ról kapta. A Doctor (aki az 57-es utasként azonosította be magát), arról érdeklődik, hogy vajon tudták-e miről is volt annyira híres ez a hajó. Persze aggodalomra semmi ok, hiszen itt a világűrben nincsenek jéghegyek, sem fagyos tengervíz, csak száguldó meteorok, és légüres tér.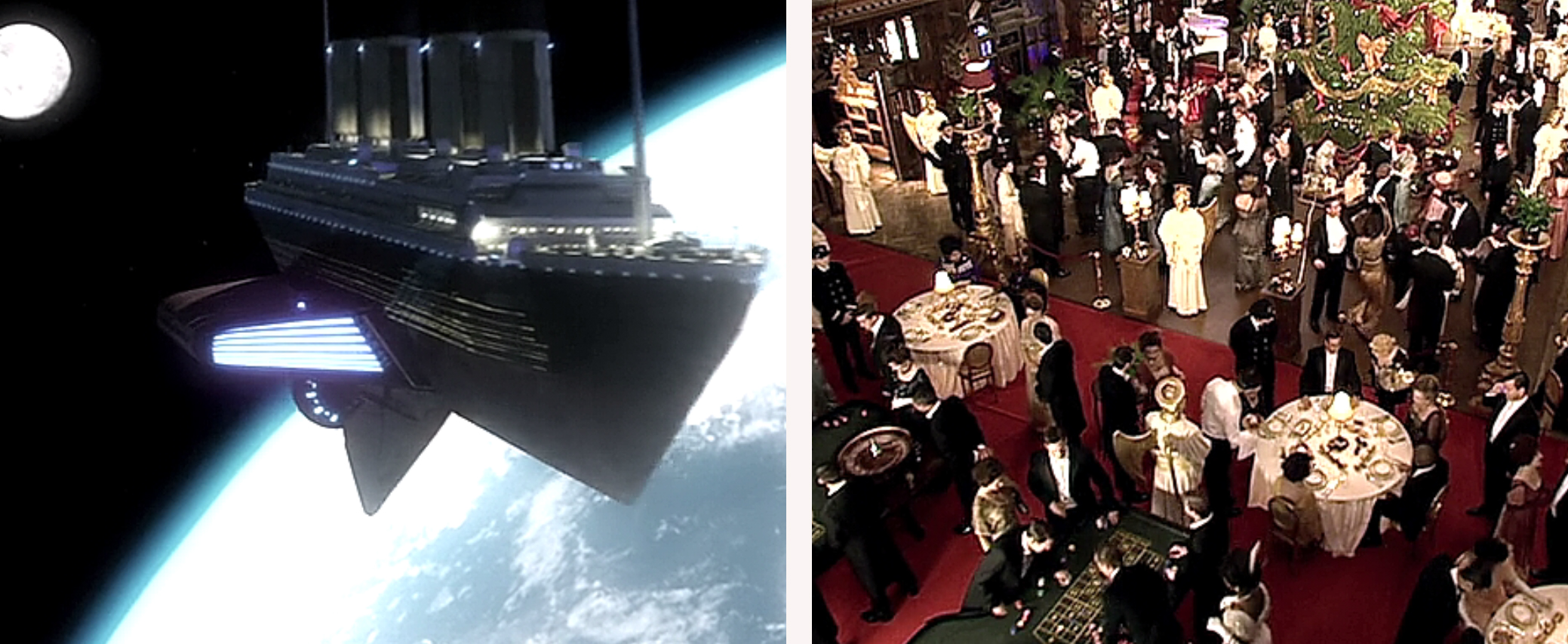 Mindenek nyugta mély
A nagyon gazdag utasok közül a még annál is gazdagabbak Londonba teleportálódnak, hogy láthassák ezt a hatalmas, emberektől nyüzsgő várost, ámde néptelen utcák és néma csönd fogadja őket. Londonban az utóbbi néhány karácsony nem nevezhető éppen békés, vagy meghitt időszaknak, sokkal inkább fenyegetőnek és életveszélyesnek, ezért az ott lakók úgy döntöttek, hogy ebben az évben vidéken töltik az ünnepeket. Kivéve a királynőt, aki  bátran maradt a palotájában bizonyítani, hogy London igenis biztonságos hely.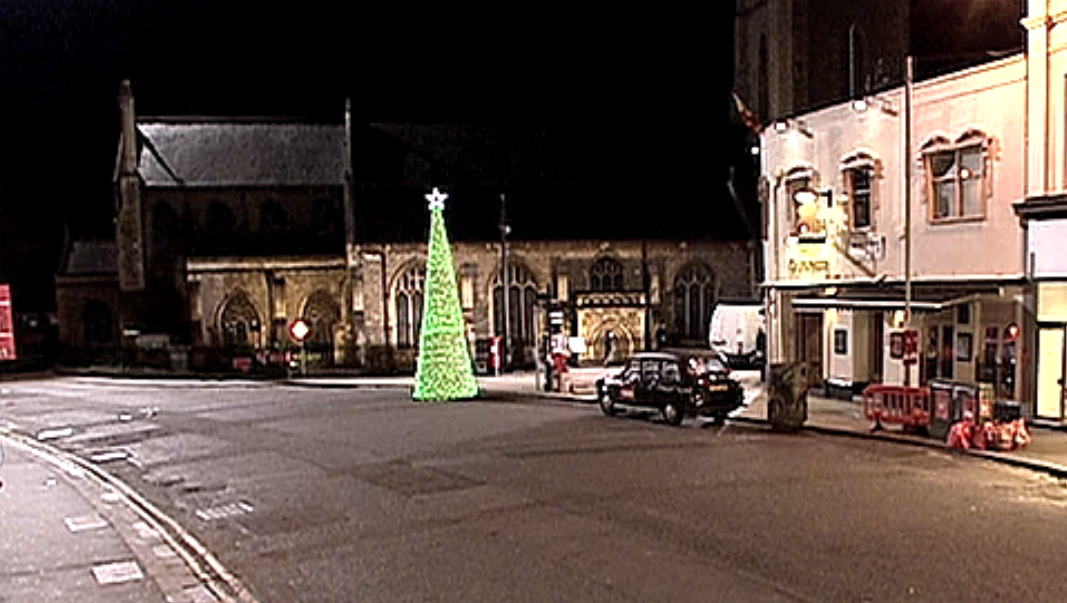 Angyalok hangja kél
A hajón szolgáló robot-angyalok – Mennyei Házigazdák – feladata, hogy az utasokat információkkal lássák el. Ehelyett valaki ölésre programozta át őket. Repülni is tudnak, így bárhova bejutnak, aztán fejükről leemelik az aranyszínű pengeéles glóriát, és dobálózni kezdenek vele. Az angyalok szándékosan visszatérő elemei a sorozatnak, jöttek már Síró Angyalok, ott volt a Mester Arkangyal-hálózata, és most itt vannak a robot-angyalok, akikben egyébként nincs harag, csak programot követnek, és ezt a Doctor ki is használja.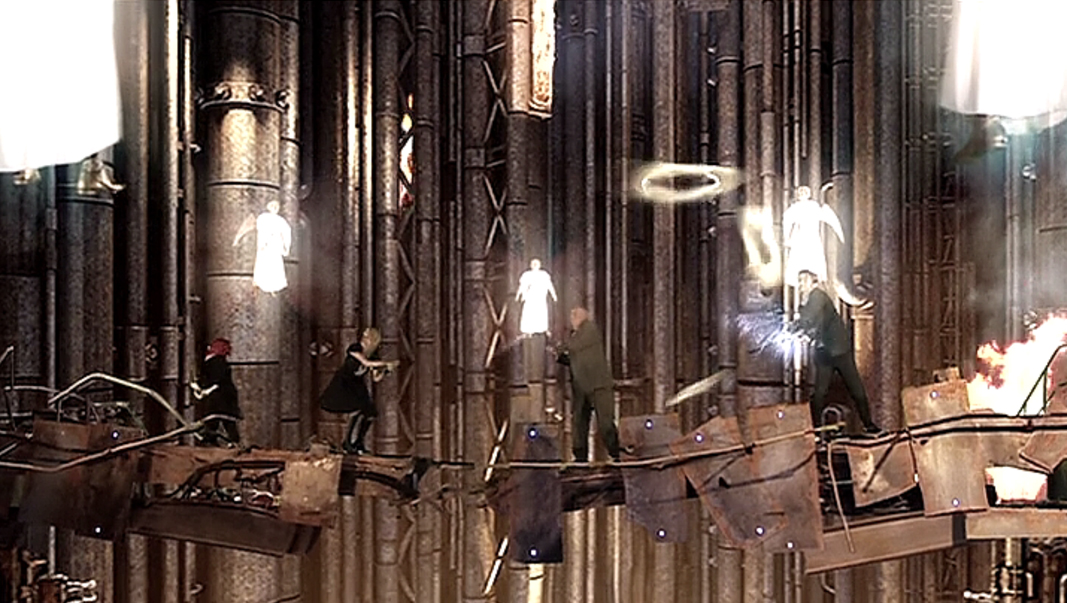 Szív örülj, higgy, remélj!
Egy karácsonyi történetben nem olyan nagy baj ha majdnem mindenki megmenekül, vagy legalább a szimpatikusabb karakterek megmaradnak, de ahogy az egyik túlélő mondja, ha a Doctor választhatna ki éljen vagy ki haljon meg, akkor szörnyeteggé válna. Akik nem látták, vagy már nem emlékeznek erre a részre, most tippelhetnek vajon ki fogja túlélni a hajótörést.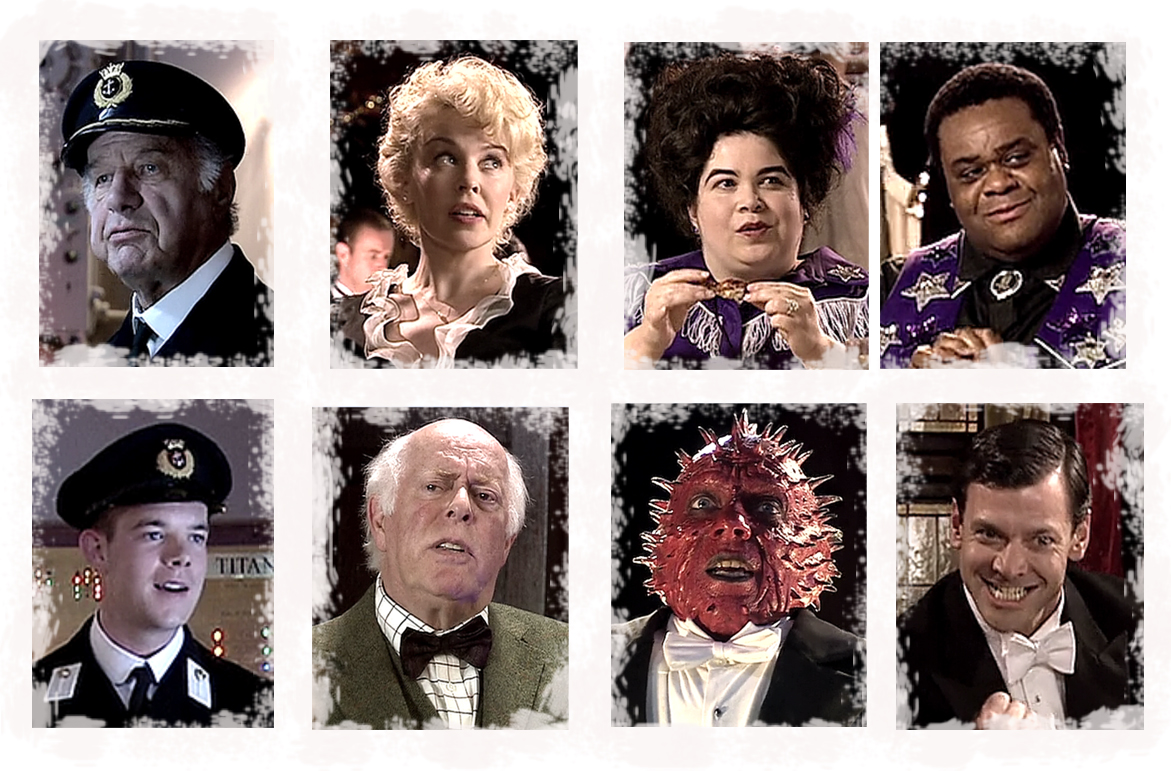 A kapitány, aki szándékosan szabotálta az utazást, mert sok pénzt ígértek érte a családjának?
A kedves pincérnő, aki arról álmodik, hogy idegen bolygókra utazhat?
Az egymáshoz öltözött házaspár, akik nem engedhették volna meg maguknak ezt az utat?
A fiatal kadét, aki próbálja megmenteni a hajót?
Mr. Cooper, aki szakértőnek mondta magát, csak hogy a hajó történésze lehessen?
A tüskés fejű Bannakaffalatta, aki büszke arra, hogy ő egy kiborg?
Vagy a pénzéhes üzletember, akit csak az érdekel mekkora hasznot húzhat a katasztrófából?
Kylei Minogue – Astrid
Annyi biztos, hogy Astrid a pincérnő kiemelt szerepet kap a részben, talán mert őt Kylei Minogue alakítja. Az Astrid név a TARDIS anagrammája, és a Doctorral is rövid időn belül elég közel kerülnek egymáshoz. A színésznőnek ez volt az első szereplése a mellrákkal való küzdelme után, de azelőttről már jó ideje ismerhettük énekesnőként is, sőt olyanok is élhetnek közöttünk, akik még emlékeznek az I Should Be So Lucky  című slágerére. (Csak tagadják.) És hogy Astrid mennyire mondhatja magát szerencsésnek amiért zuhanáskor viselte a teleport-karkötőt?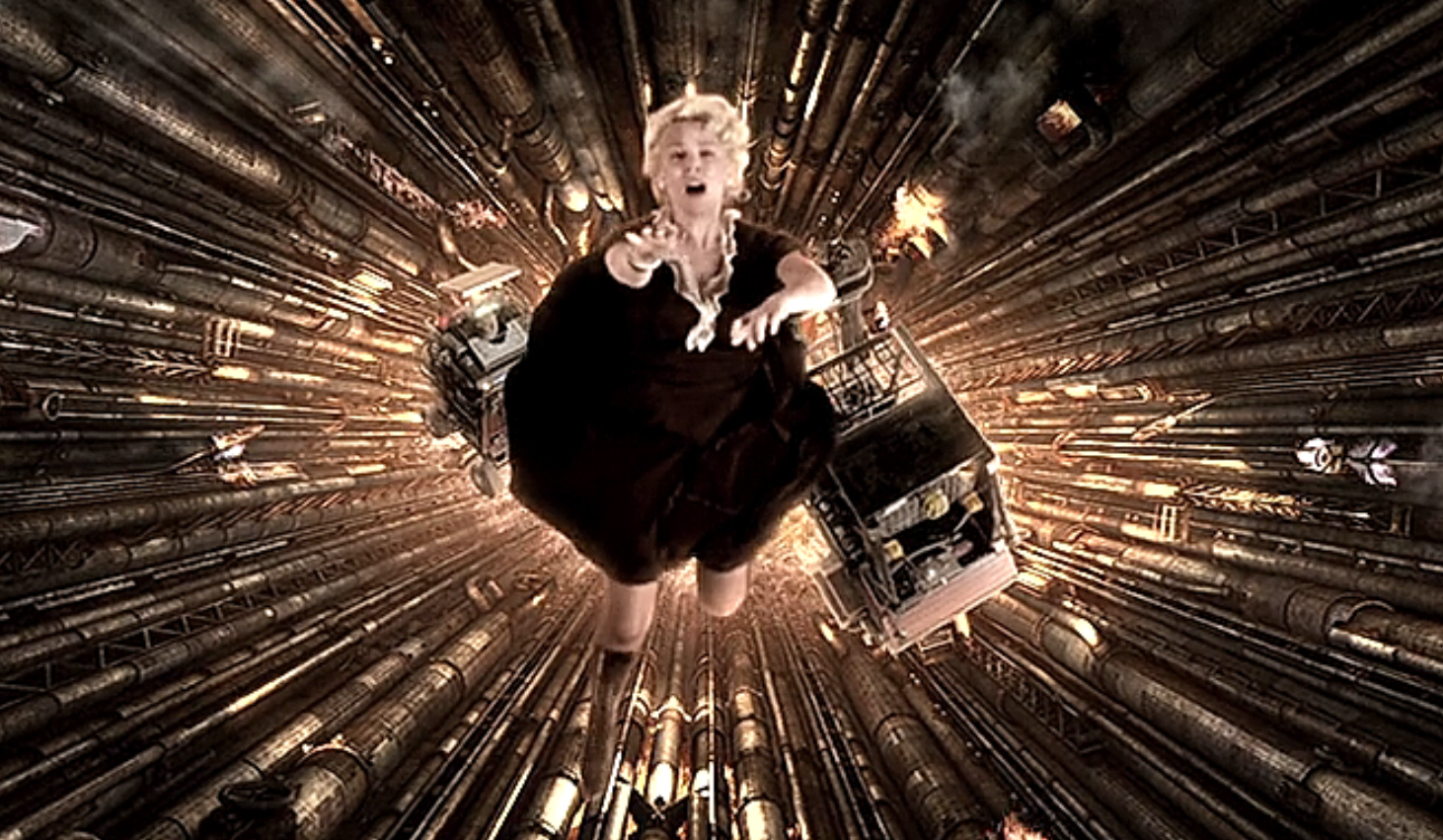 Nem eléggé. Ahogy a többiek közül sem sokan ússzák meg élve a kiruccanást. Viszont úgy tűnik ez katasztrófának még mindig nem elég látványos, mert terv szerint a hajó a Földbe csapódva elpusztítaná az egész bolygót. Akkor aztán csődbe menne a vállalat, és nem maradna más túlélő mint az egykori elnök, kinek neve Max.
Karácsonyi ének a Jó Vencel királyról.
Oszd meg másokkal is!